Problems caused by wastewater grit are one of the biggest preventable operating expenses that wastewater treatment plants face. Hydro International offers the best performing grit removal systems in the industry with performance proven in the field and with independently verified results.
Created in the Lab & Rigorously Tested in the Field
At Hydro International we are dedicated to the science of grit removal. We continuously study, evaluate, and model flows through our equipment in our two full-scale hydraulics laboratories to optimize performance. But we don't stop there. Our goal is not to establish theoretical performance, our goal is to solve real world grit problems.
The true measure of a grit removal system is how well it works at your plant, on your flows, and under your specific operating conditions. Installed Hydro International systems are frequently field tested and evaluated by independent third parties to ensure that our equipment meets specification and your expectations. Hydro International offers the only grit removal technology that has been independently verified to achieve 95% capture of all grit 75 micron and larger.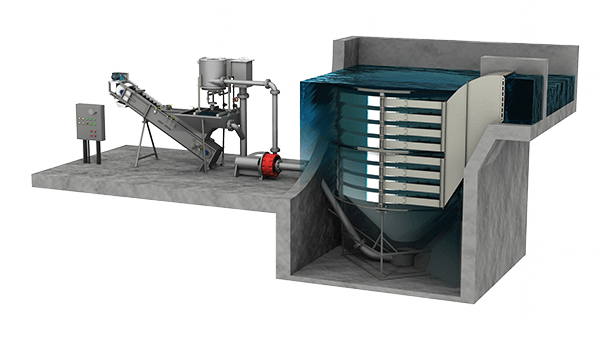 *Sponsored Content*
Three Stages of Grit Removal
There are three distinct steps in grit removal.
Separation – capturing and concentrating grit from screened plant influent
Washing – removing the organic materials from the captured grit
Dewatering – removing water to allow cost effective disposal
Hydro International offers complete grit removal systems that address each of these steps and work together as a complete system with single supplier accountability.