Located in the WEF Plaza – South Hall A – Level 3, the Global Center is the hub of global business programming, networking, and opportunities for WEFTEC attendees.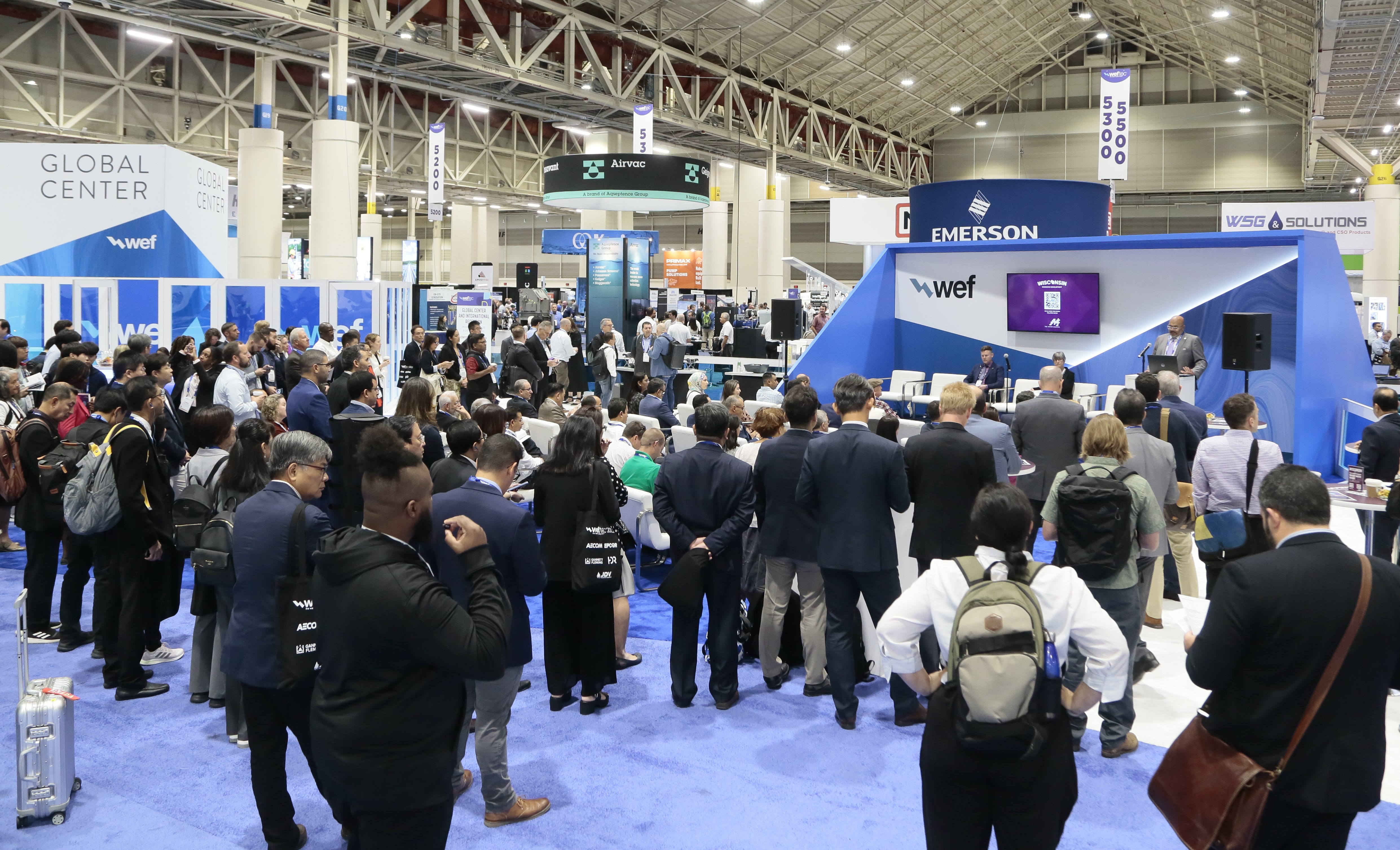 The Global Center is the home of the U.S. Department of Commerce, the U.S. Commercial Service Trade Event Partnership Program (TEPP). WEFTEC is the only water event selected to be a part of TEPP in 2023.
The Global Center offers two-and-a-half days of programming including 19 sessions with 75 speakers from 68 organizations presenting on topics spanning from collaborative procurement to rethinking water in Africa.


Take Advantage to Meet and Interact with the 2023 TEPP Trade Delegations
This year the Global Center will host delegations from Algeria, Australia, Brazil, Bulgaria, Canada, China, Colombia, Dominican Republic, European Bank for Reconstruction and Development (EBRD), Egypt, El Salvador, France, Ghana, Greece, India, Italy, Jordan, Kenya, Malaysia, Mexico, Morocco, Mozambique, New Zealand, Peru, Philippines, Qatar, Saudi Arabia, Singapore, Taiwan, Tanzania, Thailand, United Arab Emirates (UAE), Uruguay and Vietnam.


Global Center Opening
Monday, October 2 | 10:00 – 10:30 a.m.
Join Ifetayo Venner, WEF President as she welcomes U.S. Government Representatives from the U.S. EPA and the U.S. Department of Commerce.
Radhika Fox
Assistant Administrator
U.S. Environmental Protection Agency
Office of Water

Heather Evans
Deputy Assistant Secretary for Manufacturing, Industry & Analysis
International Trade Administration
U.S. Department of Commerce
Global Center Program Schedule
WEF Gratefully Acknowledges our Global Center Sponsor