The 2021 Operator Ingenuity contest will celebrate simple and creative solutions to common challenges developed by water and wastewater professionals.
Oftentimes, the best approaches, techniques, and tools to make a tough job easier come from the hands and minds of the people who perform that job every day.
Water and wastewater operators routinely devise outside-the-box ideas that enhance how their facilities protect public health and the local environment. But many of these ingenious solutions find use only among their creators, despite their potential to help other water professionals around the world.
The 2021 Operator Ingenuity contest recognizes, celebrates, and spreads the word about home-spun innovations and clever ideas that advance the sector. Submit basic information about the problem you encountered and the fix you developed to receive one of this year's coveted awards, which includes an invitation to demonstrate your winning innovation at WEFTEC 2021 as well as an appearance in Water Environment & Technology magazine.

Enter Today
To have your fix considered for an Operator Ingenuity award by a panel of WEF operations experts all you need is a description your solution and the problem it addresses and at least one photo or video of your invention in action. As you make your entry, you'll also be asked three questions:
How transferable is this fix to other facilities or locations?
How does this fix take operator safety into account?
Where did the materials and any money used for the fix come from?
Entries will be accepted from virtually any segment of the water and wastewater profession, including infrastructure operations and maintenance, laboratory procedures, administration and human resources, and more. If you have a creative solution that can help other water-sector organizations, we want to hear about it.
Submissions must be received no later than July 7, 2021.

Inspiration from Past Winners
Winners of the 2021 Operator Ingenuity contest will join a prestigious group of past awardees, who since 2012 have used inexpensive materials and sheer resourcefulness to address challenges ranging from pipe blockages to public outreach.
In 2015, for example, skilled-trade technician Vikas Bhaskaran of the Village Creek Water Reclamation Facility (Fort Worth, Texas) developed a new way to cut metal more precisely, enabling operators to custom-fabricate metal pieces required for pipe repairs. His approach, which consisted of a plasma and oxy-acetylene cutting machine fashioned from parts salvaged from old traveling-bridge filters, earned Bhaskaran the Master of the Machines award.
The following year, Cheryl Read from the King County (Washington) Wastewater Treatment Division earned the Danger Dodger award for a simple approach to access valve actuators in her facility's secondary sediment tanks without requiring dangerous confined-space entry. Read realized that by rotating valve handles by 90 degrees, operators could reach the actuators from the outside of the tanks.
For the 2019 competition, judges recognized a solid-steel spear head equipped with collapsible tines created by the City of Meridian's (Idaho) Matt Hagler. The tool, which earned Hagler the "Rag Spear" award, addressed frequently clogged influent screens which led to blockages and build-up in his facility's anaerobic digesters. After attaching the spear to a crane and skewering balls of debris, the tines unfold, hooking rags, wipes, and other materials and breaking up blockages.
Get Started
See all of the past winners and judges. See all the previous winners and get the full detail on how to enter the 2021 Operator Ingenuity Contest at www.weftec.org/ingenuity.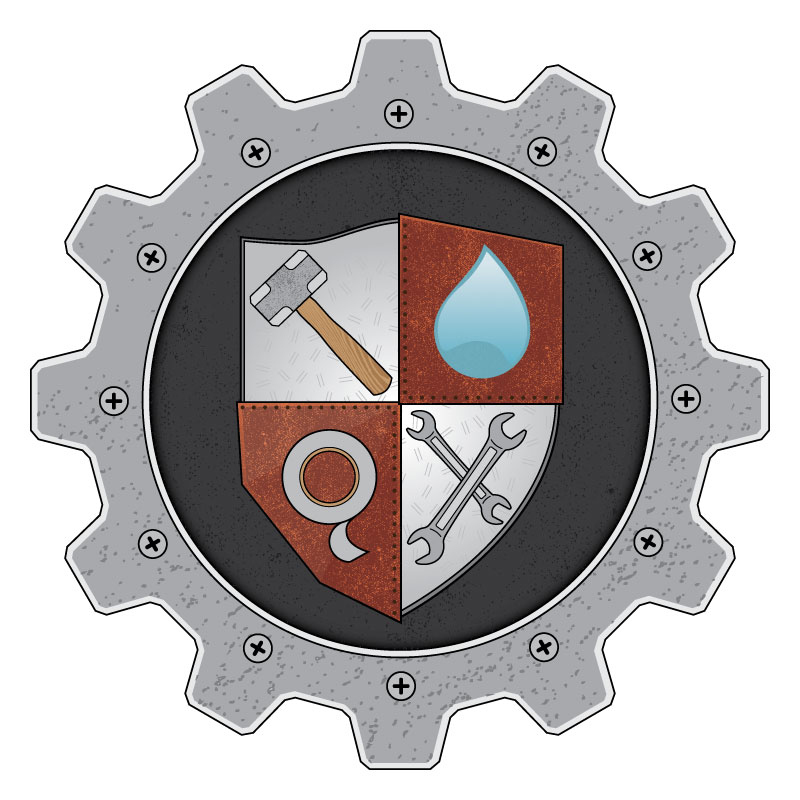 Deadline: July 7, 2021