Now is the time to submit your ideas to share your knowledge and perspectives in the WEFTEC Innovation Pavilion, the Global Center, and the SDG Theater in the Drinking Water Pavilion.
The Pavilions at WEFTEC 2022 seek to provide valuable, timely education right within the exhibition itself. Alternative formats are preferred for these opportunities: flash talks, smackdowns, head-to-head debates, and more. Creativity is encouraged.
All you need is a 250-word (maximum) abstract that describes your idea. (Do not re-submit abstracts that already were submitted for consideration at WEFTEC 2022. Do not submit a sales pitch for a product, these will not be reviewed.)
Read on to see the different opportunities available in the different Pavilions. Or if you're ready, get started right now.
Visit the Pavilions
Call for Abstracts
All Pavilion abstracts are due by June 1 at 9:00 a.m. ET.
Innovation Pavilion Theater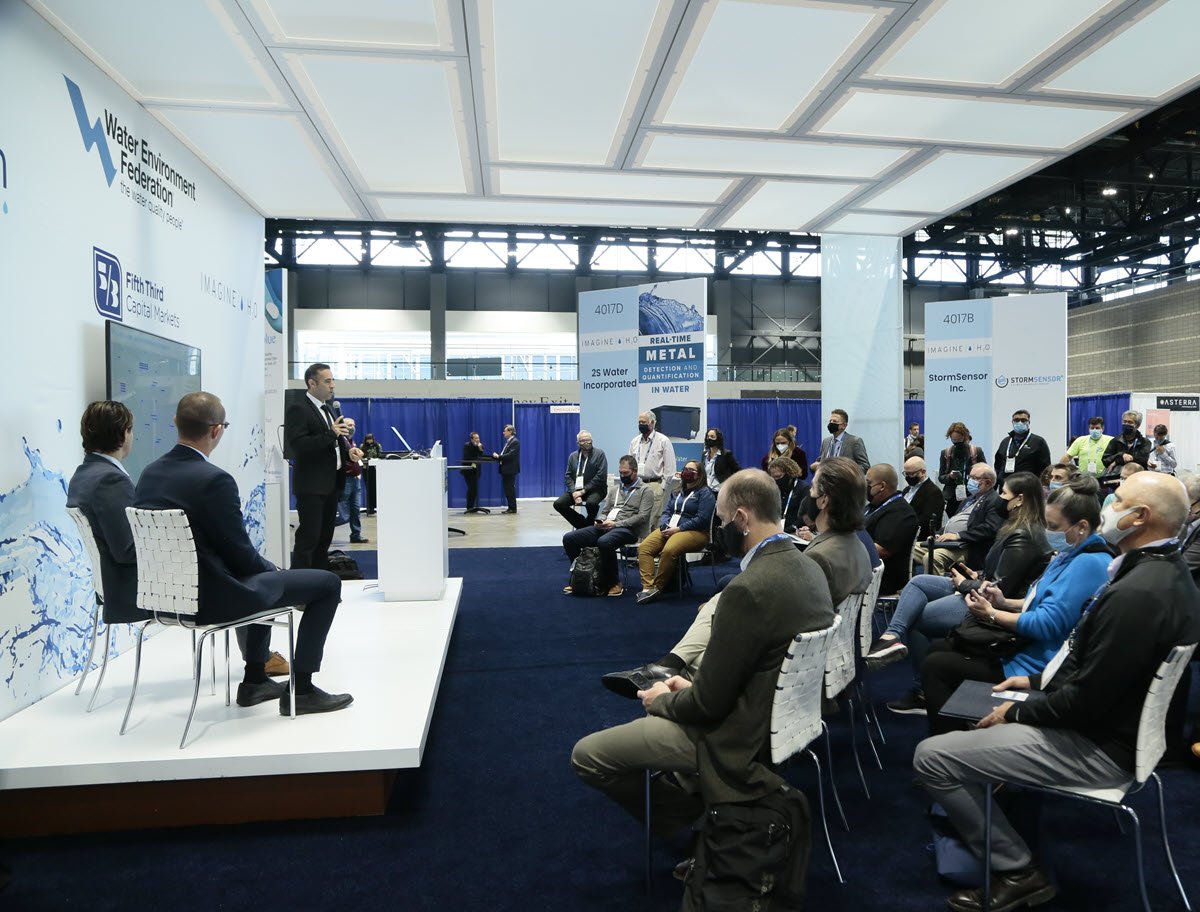 For the past decade, the WEFTEC Innovation Pavilion presented by WEF, BlueTech Research, and Imagine H2O, has been the go-to destination for the most current and prominent water industry information.
True to its name, the Innovation Pavilion Theater highlights the newest water and stormwater sector trends, opportunities, technologies, and implementations. The pavilion will hold 25-minute sessions focused on this year's themes:
Distributed Infrastructure and Decentralized Solutions
Digital Solutions & Cyber Security
Innovations in Stormwater & Watershed Management
Evolving the Innovation Ecosystem
From Beginning to End: Corporate Water Stewardship & ESG
Financing the Future of Water


Global Center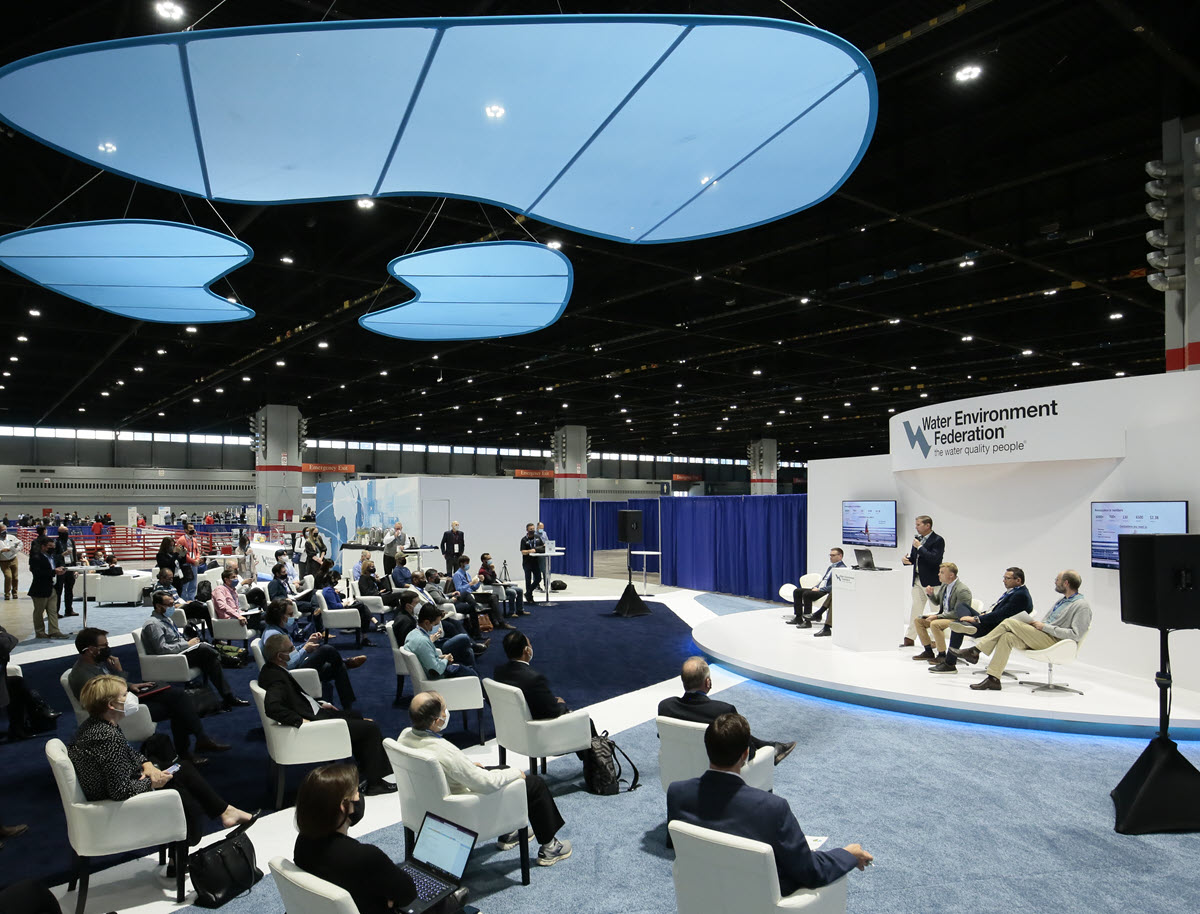 The Global Center features sessions and networking from more than a dozen countries every year. Sessions should include topics of global relevance, including those related to stormwater, and be educational/informative in nature.
The typical length of session or panel is 60 minutes. That is about 45 to 50 minutes of presentations and 10 to 15 minutes for questions and answers. We also will consider shorter sessions of 30 minutes based on the nature of the topic.


SDG Theater: Achieving the Global Goals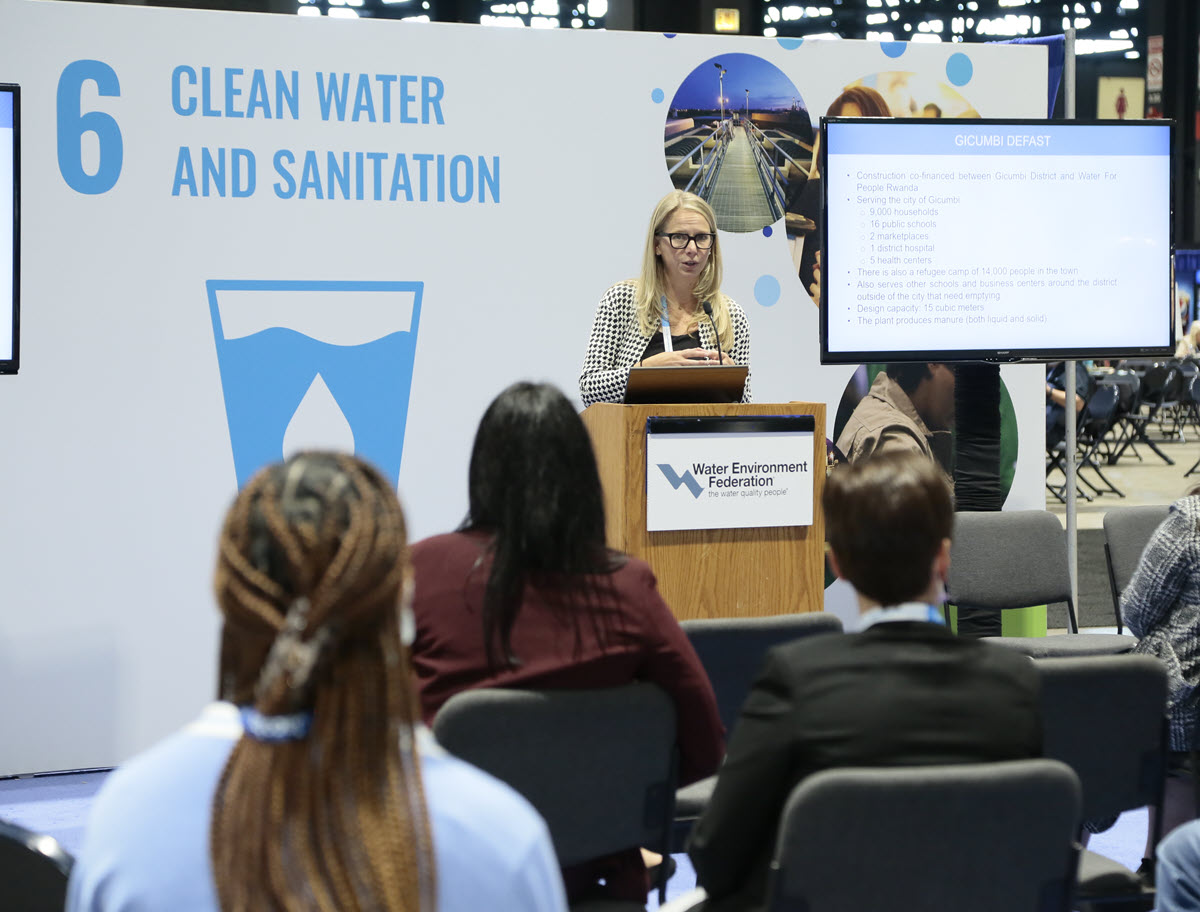 The world runs on water. Climate change has and will continue to increase pollutants and further deplete the quality and amount of available freshwater resources around the globe. The solution is circular water management.
Circular economy is based on
eliminating waste and pollution,
circulating products and materials (at their highest value), and
regenerating nature.
Establishing an understanding of circular economy principles and how they can be applied to water management, it is possible to shorten the distance between where we are today and where we need to be.
The SDG Theater will hold 25-minute sessions featuring programming highlighting all aspects of integrated water resources management and circular economy. Specific topics may include stormwater and watershed management, responsible consumption and production, affordable and clean energy, public health, life below water, and many others.
Technology Spotlights – Just for Exhibitors!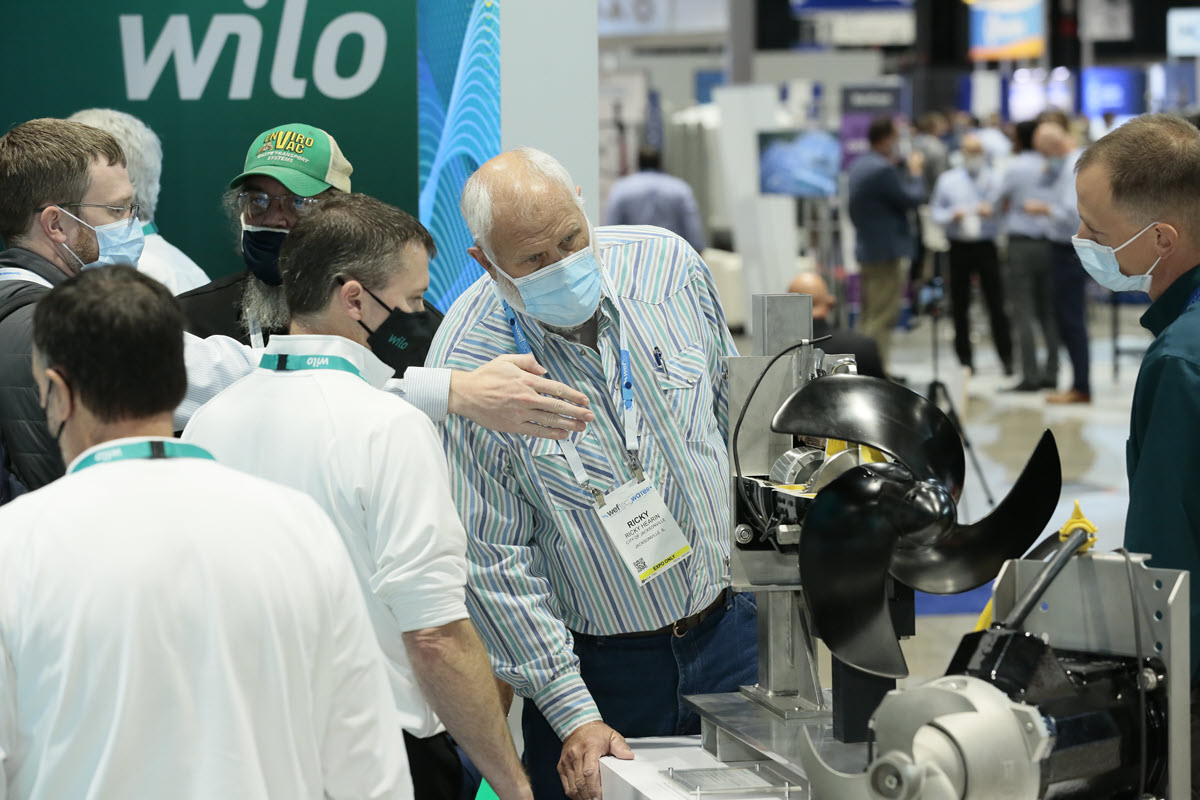 Help us educate WEFTEC participants while gaining additional exposure for your company by presenting technical information at WEFTEC 2022.
Technology Spotlights (formerly known as mobile sessions), which are focused on specific topics, allow WEF to bring attendees to selected booths to hear and see technical, educational presentations by exhibitor experts. There is no better way to share your technical knowledge to a group of interested participants.
This year's Technology Spotlight topics include
Aeration Blowers,
Chemical Disinfection Solutions,
Collection System Condition Assessment Technologies,
Fine-Pore Diffusers for Aeration,
Nutrient Analyzers and Sensors, and
Understanding UV Disinfection Options.
Technology Spotlights are open to any exhibitor who can address the subject matter. Don't wait to participate; the Call for Exhibitor Abstracts closes May 2 at 9:00 a.m. ET.