WEFTEC® Live connects attendees with water expertise — in real-time and on demand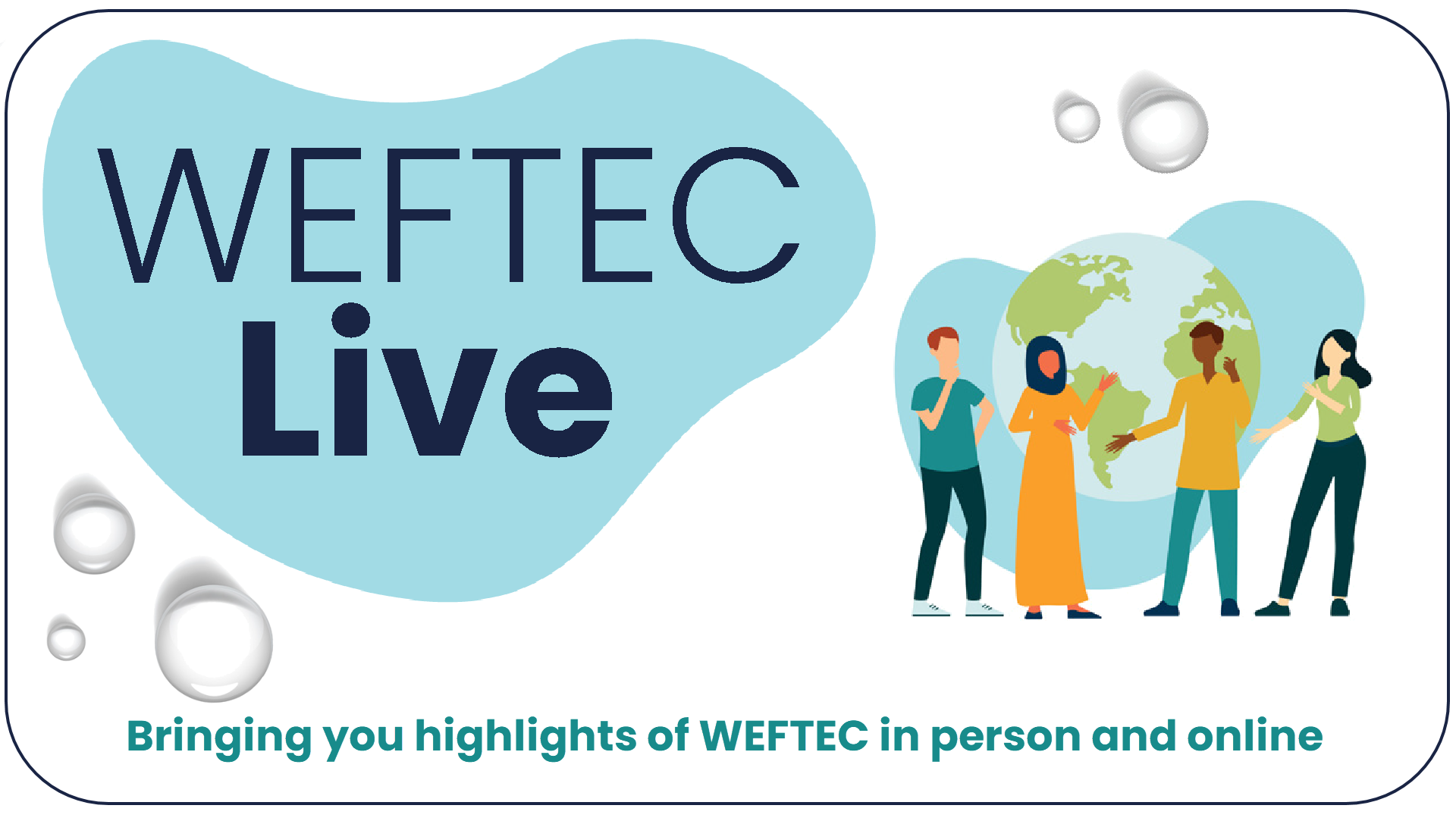 WEFTEC Live is taking center stage in an open-air studio right in the heart of the exhibition at WEFTEC 2023. Get ready for an experience that promises to be immersive and dynamic. It all will take place at Booth 2425 in South Hall of McCormick Place.


Interact in Person
In the WEFTEC Live Studio, you can hear from experts, leaders, and influencers from across the water sector. They will share their expertise, opinions, and insights on various topics related to water. This is a great chance for you to gain valuable knowledge and stay updated on the latest developments in the industry.
Bring your burning questions and pose them to the panelists. The interactive format allows you to engage directly with the speakers and get the answers you have been seeking.
Moreover, WEFTEC Live can connect you with like-minded peers who are passionate about similar water-related topics. Scheduled studio sessions will bring together groups of individuals who share common interests, allowing you to share ideas, experiences, and challenges. This networking opportunity can help you make new contacts and find allies in your field.
Stream On Demand
If your schedule at WEFTEC is packed and you can't make it to every studio session, don't worry! All the interviews and reports from WEFTEC Live will be available to watch on demand. You can catch up on the content at your convenience. There will be updates to the WEFTEC Live playlist throughout and even after the event.
Maximize the WEFTEC Experience
Don't miss the chance to witness WEFTEC Live unfold right before your eyes. Visiting the studio will give you a firsthand experience of the event, allowing you to interact with the guests, your peers, and industry leaders. It's an excellent opportunity to stay informed, involved, and inspired by the advancements and discussions in the water sector.
So, grab a seat at the WEFTEC Live Studio, immerse yourself in the water sector's latest happenings, and be part of this exciting event at WEFTEC 2023!
Submit Questions for Our Panelists