Sponsored WEFTEC Product Launch presentations and Q&A sessions bring a new level of detail and technical specifications to exhibition programming.
Join us at the Technology Spotlight Theater (Booth 6139 – North Hall B)
Monday, October 2 | 3:55 – 4:40 p.m.

Monitoring, alarm handling, and remote control of all your water infrastructure equipment from anywhere at any time.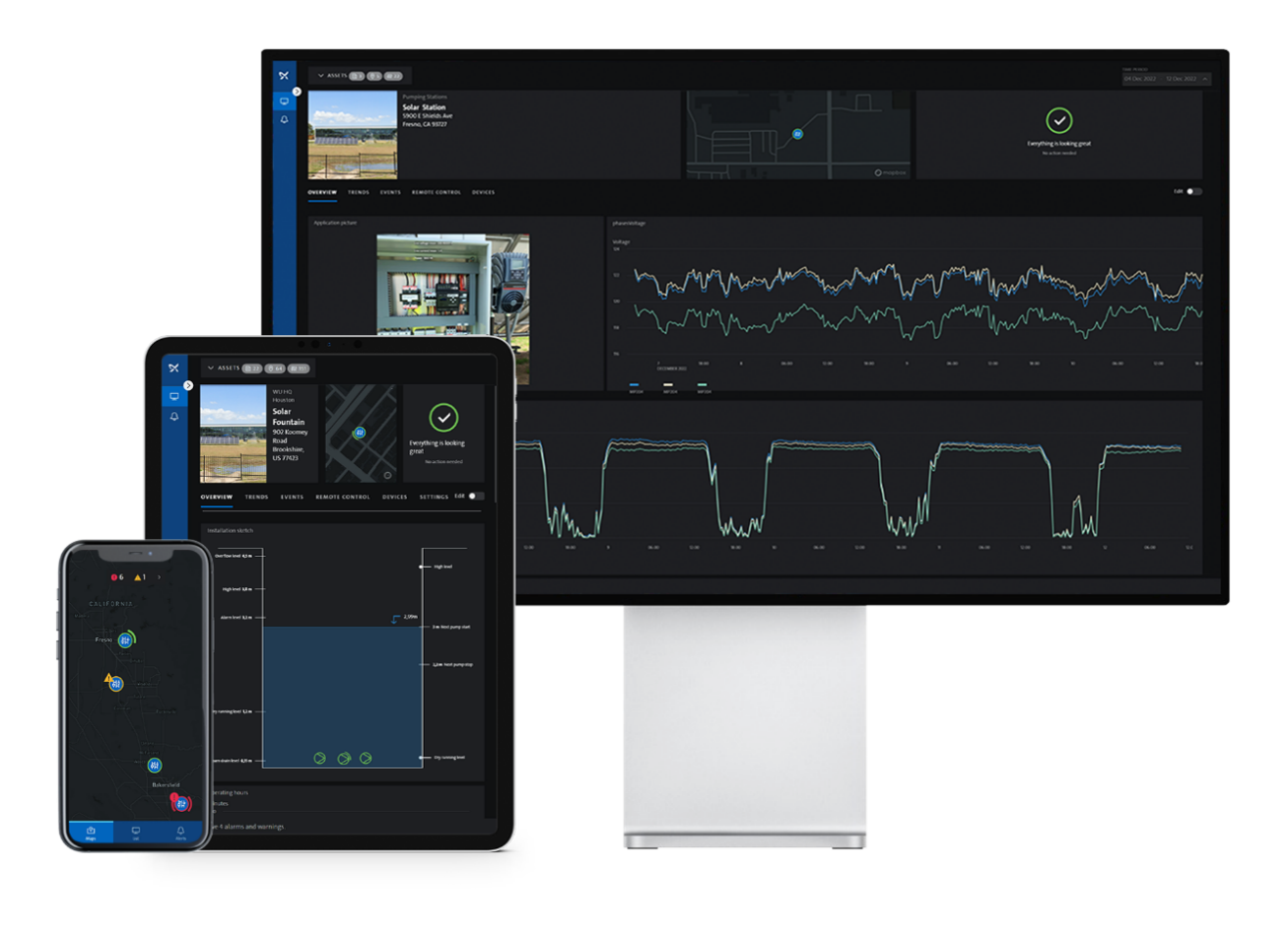 Ensuring all your water infrastructure is up and running can be time-consuming and complex. And traditional solutions such as SCADA can be difficult and costly to implement into your current systems. Grundfos Connect offers a new cost-effective, secure cloud-based solution that can be self-installed and easily integrated into your existing systems.
Connect gives you continuous remote monitoring and control of all your installed equipment from any device – allowing you to act in time to avoid costly breakdowns and reduce time spent on the road. Get real-time data and critical insights to optimize operational efficiency, improve maintenance planning, and lower operating costs.
Key Benefits
Peace of mind with real-time asset monitoring. Get peace of mind through one platform with full visibility of your water infrastructure equipment and real-time performance data from anywhere, at any time, on your preferred devices.
Reduced operational costs with remote control. Control all your water infrastructure equipment remotely and optimize operational costs (OPEX) by spending less time on the road and reducing costs from inspections.
Minimized downtime with automatic alarms. Get automatic alerts and notifications when an issue occurs. This enables you to take preventive actions to avoid costly service interruptions and secure operational performance.
Cost-efficient and simple integration. Simple set-up, configuration, and utilization with only a few simple tools and your smartphone. No need for costly installations, hardware, or new SCADA integrations.