Help us educate WEFTEC participants while gaining additional exposure for your company by presenting as part of the technical program at WEFTEC 2020.
In addition to providing exceptional education and information about products and services throughout the exhibition, exhibitors have a limited number of exclusive opportunities to share their knowledge in two formats for 2020. This year's formats are Mobile Sessions and Stormwater Pavilion Case Studies.
Mobile Sessions
Mobile Sessions consistently rate high in attendee satisfaction. These sessions, which are focused around specific topics, enable WEF to bring attendees to selected booths to hear and see technical, educational presentations by exhibitor experts. There is no better way to share your technical knowledge to a group of interested participants. Exhibitor should be prepared for up to 25 mobile session participants to visit their booth at one time.
Sessions are open to any exhibitor who can address the subject matter. The Mobile Session topics for WEFTEC 2020 are
Aeration Diffusers
Asset Management Software: Make Your Utility a Success!
Chemical Disinfection Solutions
Deammonification Technology Overview
FUNdamentals: ABCs of BNR, From Conventional to the Next Frontier
FUNdamentals: Secondary School on Aeration - Blowers, Diffusers, and Process Control
Hot-Air Blowers
Innovations in Laboratory Equipment and Analysis
Membrane Bioreactors (MBR) Treatment
Nutrient Analyzers and Sensors
Refinery Treatment
World of Pumps
UV Disinfection: Embrace the Light
Wastewater 101
To be considered, submit a short description addressing the criteria listed below as they relate to the specific mobile session topic you'd like to host.
An overview description of the technology and/or service that will be highlighted in the mobile session
How the product fits in to the mobile session topic and adds value
Product, technology, or service characteristics and uses
Key design issues
Typical level of automation / operator attention required
Start-up and shutdown sequences (if applicable)
Any required ancillary system


Stormwater Pavilion Case Study
These sessions are open to all stormwater exhibitors, not just those located in the Stormwater Pavilion. Presentations are 15 minutes in length and will describe case studies related to a company's product(s).
Please submit a short abstract describing
your company's product, practice, or service and how it relates to stormwater management;
the case study or studies to be discussed during the presentation;
how your company's product, practice, or service fills a need in the stormwater sector;
how your company's product, practice, or service is unique; and
some advantages and potential challenges to using this product, practice, or service.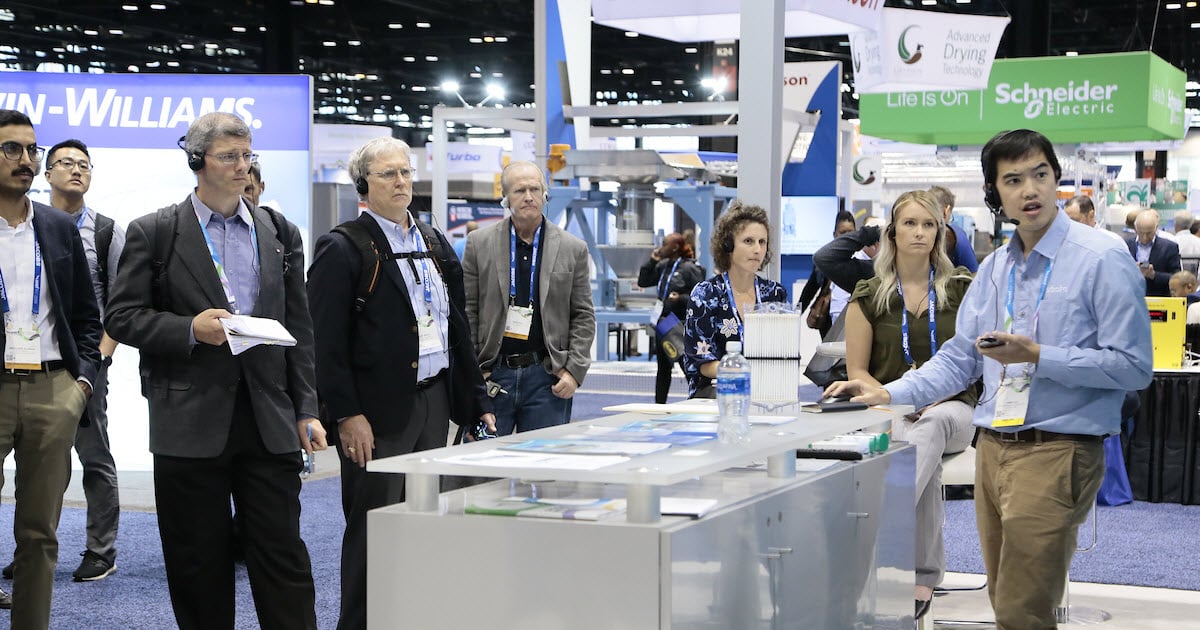 The deadline for submission is April 22nd at 9 a.m. Eastern.