With about 7 months until WEFTEC 2020 kicks off in New Orleans, the Program Committee has already been hard at work reviewing abstracts and organizing presentations into sessions, tracks, and themes. The conference will offer many ways to learn and many networking opportunities.
Several major themes emerged in this year's submissions, according to Susan Merther, Director of WEFTEC Education. The themes for 2020 include
Circular Economy (which includes "One Water"),
Water/Energy/Food Nexxus, and
Resilience.
Additionally, like last year, the Program Committee is planning to offer five opening day plenary sessions on hot and evolving topics. These plenary sessions will examine
capacity, management, operations, and maintenance of collection systems,
stormwater,
the WEF/AEESP Master Lecturer (who will be announced soon),
the finalists for the Intelligent Water Systems Challenge, and
PFAS (Per- and polyfluoroalkyl substances).
About half of the Program Committee is collaborating on the PFAS plenary session, Merther said.

More Opportunities to Present
Several additional calls for presentations will be opening shortly, Merther said.
Exhibitor presentations. Exhibitors are asked to help us educate WEFTEC participants technically while gaining additional exposure for your company. WEF will once again be offering exclusive opportunities for our exhibitors, but these opportunities will be limited.
Late-Breaking Research. The late-breaking research-based sessions bring together focused and cutting-edge research findings within the broader conference, offering the interactive learning environment found at a smaller event.
Operator Ingenuity Contest (open now). Not all innovations come not from a research lab. Sometimes, you need to tackle a persistent problem using just what's at hand and a big shot of ingenuity. Selected inventors will be invited to give a 10-minute presentation in the Innovation Pavilion.
Watch the Call for Abstracts page for these opportunities to open.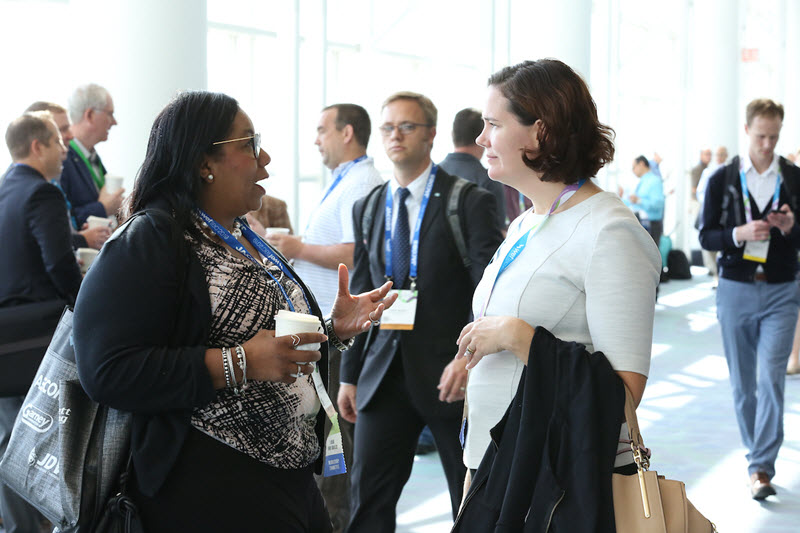 By the Numbers
Number of abstracts received: 1102
Number of reviewers: 307
Workshops planned: 25
Technical sessions planned (so far): 145

Mobile sessions: 13
Interactive Sessions: 9
Knowledge Development Forums: 5