Innovation Showcase
Innovation helps move our business-as-usual thinking forward into something better – more cost-effective, more efficient, more user-friendly. Providing a platform for water sector innovation is at the heart of WEF's mission. WEFTEC Connect is the opportunity to showcase dynamic thinking, facilitate conversations that transform ideas into solutions, and make new connections to solve your operational challenges now.
Just like innovation, the 9th Annual WEFTEC Innovation Showcase is pivoting this year. WEF and its Innovation Partners, BlueTech Research and Imagine H2O, are still featuring an impressive group of technology exhibitors, but instead of a full program, we will be highlighting virtual events events being help by some of our Water Innovation partners.
This year we have 18 impressive technology companies exhibiting in WEFTEC Connect. During the month of September we asked you to "Watch" the companies short pitches and "Vote" for your favorites. We are excited to announce the Top 8 Finals Bracket! Take a minute and vote for your 2020 WEFTEC Innovation Pavilion Champion!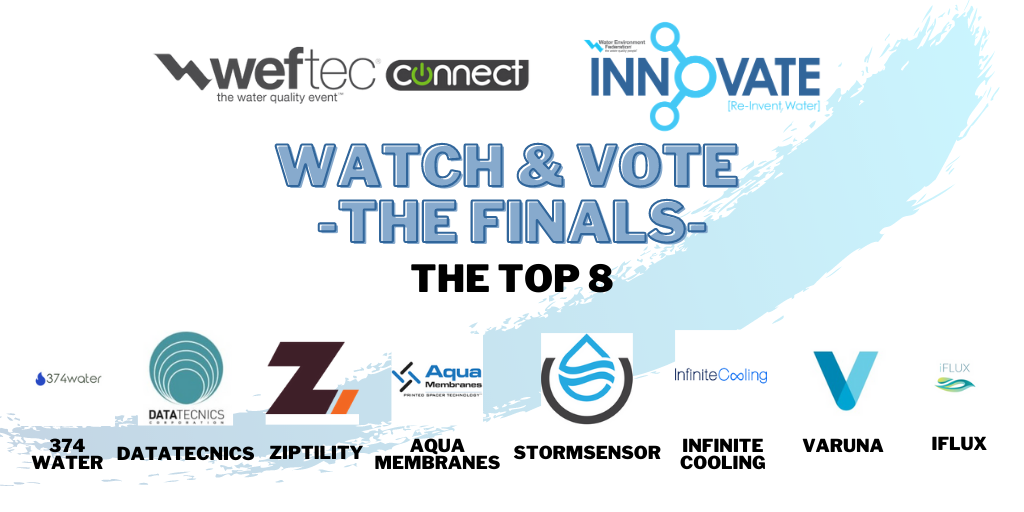 Fill Out Your Bracket, And Vote for Your 2020 Champion
Watch all 18 Innovation Pavilion Company Pitches