WEFTEC Takes Flight in the Drone Pavilion!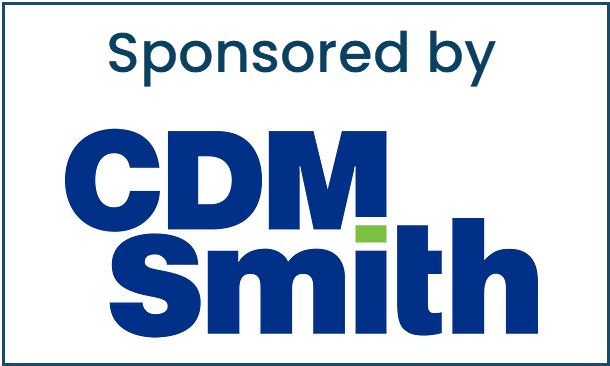 For the first time at WEFTEC, come to our Drone Pavilion to see drones in flight—and learn how they can help you with your inspection and data collection needs.
Daily education sessions will cover topics like inspections, mapping, data collection, machine learning and more. Find out how aerial surveys boost precision, avoid safety hazards, and provide incredible amounts of data to drive decisions.
If you have projects that are facing the following challenges, then drones may be a perfect fit:
Incomplete site knowledge
Time-consuming and expensive data collection
Overwhelming data volume
Concerns over field worker safety
A need for data that traditional methods cannot address
About CDM Smith
CDM Smith is a privately owned engineering and construction firm providing legendary client service and smart solutions in water, environment, transportation, energy, and facilities. Learn More about CDM Smith
---
Drone Pavilion Exhibitors
Booth No. 6842
Sky Wave at CDM Smith is a prime example of how drones and machine learning can come together with time-tested environmental expertise to provide better solutions to the age-old challenges and costs of site monitoring. Vast quantities of data are gathered from above. Rapid, accurate, AI-driven analysis tracks environmental and surface changes. Your site knowledge goes from analog to digital. From coastal resilience and biodiversity monitoring to carbon capture and infrastructure development—there isn't an environmental site that Sky Wave can't handle. Learn more about Sky Wave
| | |
| --- | --- |
| Booth No. 6846 | Booth No. 6844 |
| Skydio is an American-made drone manufacturer that builds autonomous drones for the US DOD, public safety agencies, and enterprise companies. Learn more about Skydio | Empowering Excellence in UAS Operations. The Standard for Remote Pilot Certification. USI helps you establish a safety ecosystem for scalable operations producing meaningful results. Learn more about USI |
| | |
| --- | --- |
| Booth No. 6845 | Booth No. 7144 |
| MFE Inspection Solutions, a leading NDT, RVI, and UAV provider, offers comprehensive support, advanced technology, and training courses. Established in 2009, it operates in 14 global locations. Learn more about MFE Inspection Solutions | Gresco Technology Solutions makes it our mission to serve you throughout the lifecycle of your drone program, from equipment selection to logistics, training, fleet management, software, and beyond. Learn more about Gresco Technology Solutions |
More about what will be happening in the Pavilion
Visit Leading Drone Technology Exhibitors
Attend Daily Sessions (schedule below)
Watch Live Drone Flying in the Demo Cage
Experience Drone Data in Immersive Mixed Reality
Pilot a UAS Flight Simulator Hands-On
Operate Underground/Underwater Drones
Drone Pavilion Education Schedule
| | |
| --- | --- |
| Monday | |
| 10:30 a.m. | Using Drones for Infrastructure Mapping and Inspections |
| 11:30 a.m. | Utilizing Drones for Sewer & Underground Utility Inspections |
| 2:00 p.m. | The Benefits of Drones in the Water Sector |
| 3:00 p.m. | Drones, Digital Data Collection, Automation, and Machine Learning |
| Tuesday | |
| 10:30 a.m. | Leveraging Drones for Confined Space Inspections |
| 11:30 a.m. | How Can Drone Utilization Impact Employee Safety and ROI? |
| 2:00 p.m. | Types of Environmental Sensors for Drones |
| 3:30 p.m. | AI and the Power of Autonomous Drones |
| Wednesday | |
| 10:30 a.m. | Best Practices for Establishing a Safety Ecosystem for UAS Operations |
| 11:30 a.m. | A Look at the Future of Drone Technology |