WEF recognizes that economic conditions this year have made it difficult for our customers to participate in professional development activities, so we've set our prices as low as possible to make WEFTEC Connect accessible to you.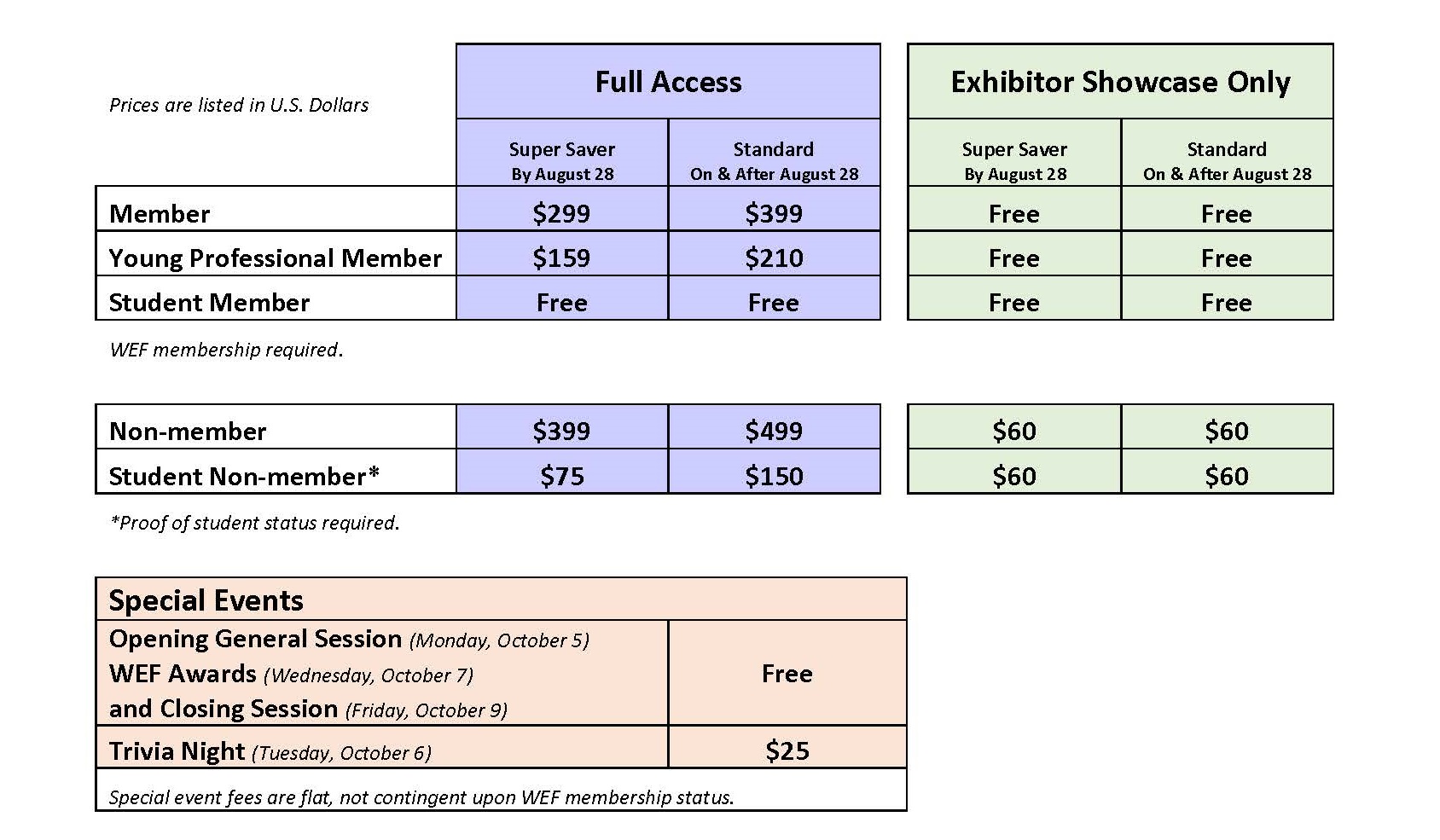 Registration Fee Includes:
Full Access registrants receive access to educational content; the exhibitor showcase; networking features; and digital conference proceedings
Exhibitor Showcase Only registrants receive access to the exhibitor showcase and networking features.
Both Full Access and Exhibitor Showcase Only registrants can engage in the Opening General Session (Monday, October 5), the WEF Awards and Presidential Ceremony and Celebration (Wednesday, October 7) and the Closing Session (Friday, October 9).

Trivia Night is optional and requires a $25 fee. The proceeds from Trivia Night registration fees will be donated to the Hospitality Cares Pandemic Response Fund managed by the Louisiana Hospitality Foundation and The United Way of Southeast Louisiana.

Please note: to participate in the WEFTEC Connect Trivia Night you will need to create a free zoom account.