With WEFTEC less than a month away, we want to give you a simple guide to the protocols that we have put in place to ensure a healthy and safe WEFTEC for all. Find out below what to expect as you arrive at WEFTEC.
The Water Environment Federation is commited to protecting the health and safety of our members and the broader water sector. While this guide is meant to be a convenient, quick reference, the full details are available on the Health and Well-Being page.
Wear a Face Mask
Face masks will be required for everyone while indoors. Your mask should fit well and be positioned properly over your nose and mouth.
You need to wear your mask when you are inside anywhere in McCormick Place, that includes the Exhibition, in sessions and meetings, and when engaging with other participants. You also must wear your mask when riding shuttle buses.


Entry Requirements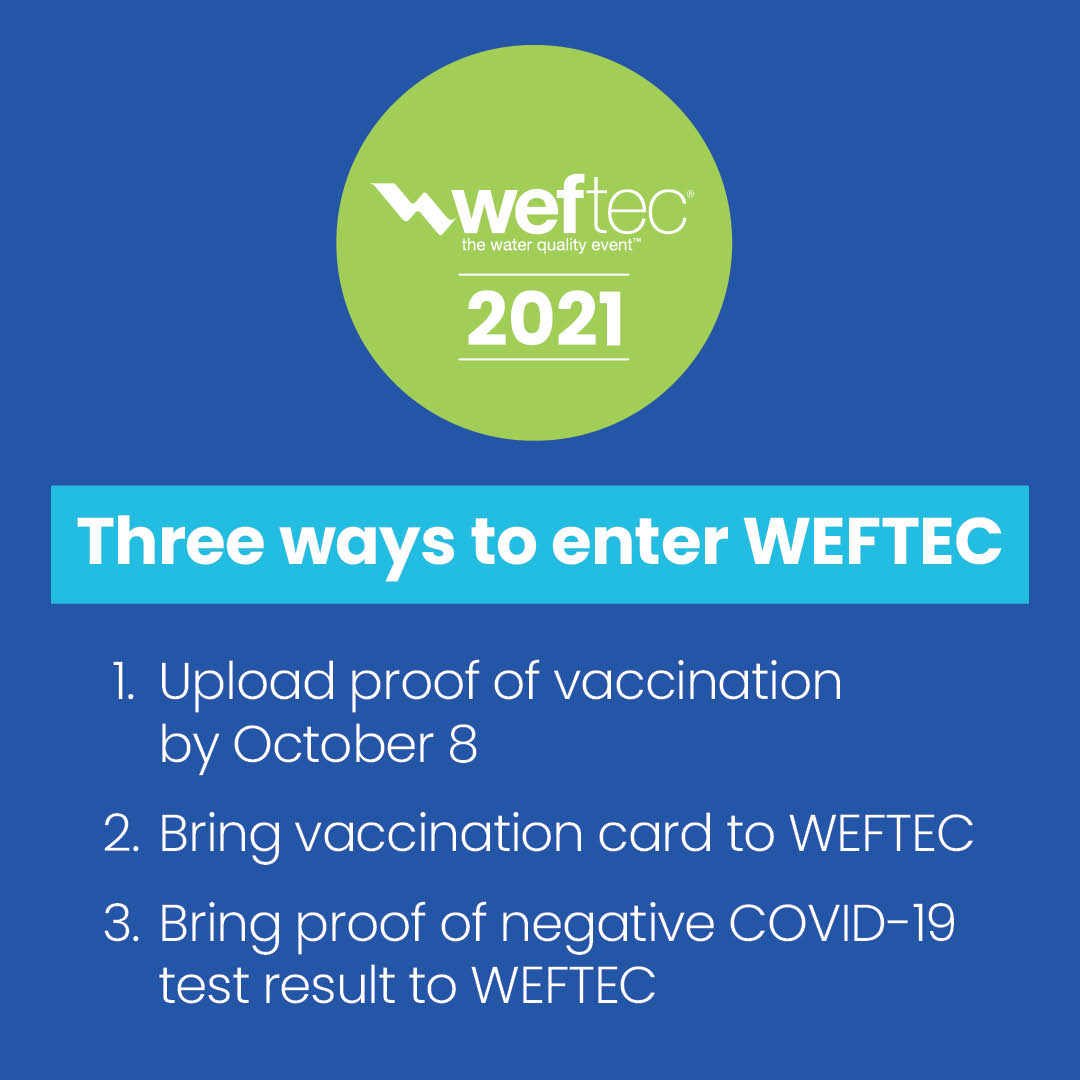 To receive your WEFTEC registration badge, you must show proof of full COVID-19 vaccination or show a negative COVID-19 test obtained within 48-hours of arriving at registration.
We strongly encourage everyone to get vaccinated and submit proof of vaccination in advance of arriving in Chicago. To get verification in advance, use our advance vaccine verification portal. Advance verifications must be submitted by October 8.
After you upload your proof – usually a photo of your vaccine documentation – within 48-hours you will receive an email from Safe Expo with a PDF attached. This PDF is your "Purple Pass" that you will show to Safe Expo personnel before you can proceed to Badge Pickup. (Neither WEF nor Safe Expo keeps a copy of your vaccination records after verification.)
You also can bring your proof of vaccination onsite for in-person verification October 13 to 20.
WEF follows U.S. Centers for Disease Control and Prevention guidance on what fully vaccinated means. People are considered fully vaccinated two weeks after their final vaccine shot. If it hasn't been two weeks since your shot, you are not fully vaccianted.
You also have the option of providing a negative test result for COVID-19. The test has to have been completed within 48 hours of your arrival at WEFTEC. Rapid Antigen or Rapid Molecular (PCR) tests from an official medical agency or clinic are acceptable. Over the counter tests and antibody tests are not acceptable.
Once you have been verified you will continue to Registration to receive your badge.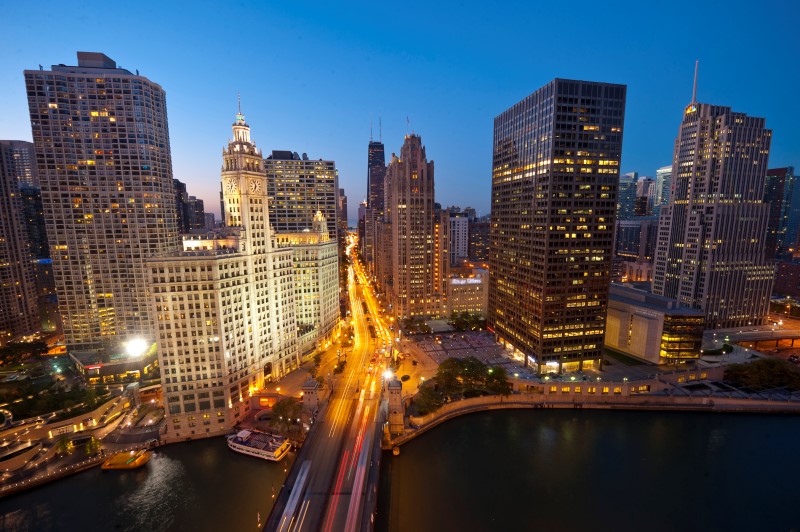 Keeping Kids Safe, Too
WEFTEC welcomes children to visit the exhibition during show hours. Children under the age of 18 must always be accompanied by a parent or guardian. The parent or guardian assumes all risks and responsibility for the safety of the children. Children are not allowed in the hall during move-in or move-out.
All children aged 2 and older must wear a face mask while indoors. And all children age 12 and older are required to comply with the same entry requirements as adult participants.
Simulate Your Chicago Journey
For some of us, it has been a while since we traveled. The website, Healthy Meetings Chicago, will let you virtually test drive your trip. You hear about the precautions put in place at the airport to keep you healthy. You also can explore the new cleaning protocols, ventilation upgrades, and other protocols put in place at McCormick Place.