The Water Leadership Institute Class of 2021 includes 54 water professionals representing 29 states, Canada, and New Zealand. These graduates are the 10th class of the institute and join 343 alumni of the program.
The Water Leadership Institute (WLI) program is aimed at educating and training emerging leaders and providing them with opportunities to build strong, lasting relationships within the water sector. The intensive program enables participants to engage in management training and leadership development through a blended learning approach that includes examining complex challenges facing the water and wastewater industries and networking with public and private sector practitioners.
The class of 2021 was recognized at a ceremony on Sunday, October 17 during WEFTEC 2021. The 2021 graduates are
Adam Eaton, City of Houston
Adam Feffer, San Jose Water
Aimee Bajoie, Texas Meter Device
Andre David Grace, Beca Limited
Andrew C. Degner, City of Gresham
Andrew Simkins Hollis, Slater Infrastructure Group
Anjali Gupta, DC Water
Ar'Manni Pretlow,
Brian Persing, WSSC Water
Brittany Park, Leeway Engineering Solutions LLC
Bryan Coday, Carollo Engineers
Casey Mentzer, Truckee Meadows Water Reclamation Facility
Charles Wright, Jr., Hampton Roads Sanitation District
Emily L. Cole-Prescott, City of Saco, Maine Water Resource Recovery Department
Faith Oviawe, Alexandria Renew Enterprises
Frank Dubasik, GHD
Hannah E. Frels, Plummer Associates Inc.
Heather Tugaoen, Stantec Consulting Services Inc.
Irene Teshamulwa Okioga, Charlotte Water
Jamie Kreller, Town of Suffield WPCA
Jana Stewart, City of Greensboro
Jane Schipma, Metropolitan Water Reclamation Distrction of Greater Chicago
Jazmin Goines, Water Environment Federation
Jeremy Carnahan, Pierce County Planning and Public Works
Jeremy Stachowski, City of Redmond
Joanne So Young Dill, Metropolitan Water Reclamation District of Greater Chicago
Joe Dvorak, City of Portland Bureau of Environmental Services
Jonathan Sandhu, Gulf Coast Authority
Joseph Carter, Lyon County Utilities
Kathleen Peach, SUEZ Water Technologies and Solutions
Kayson Smith-Bejgrowicz, Carollo Engineers
Kristan C. VandenHeuvel, The Water Tower/Gwinnett County
Kristin O'Neill, Stantec Consulting Services Inc.
Laura A. Kirkwood, HRSD
Laurie Perkins, Wright Pierce
Laurin C Benson, SUEZ WTS
Leah Hall, City of Rapid City Water Reclamation Division
Lisa Melton, City of Goodyear
Lori Jordan, Water Environment Federation
Mahmudul Hasan, The George Washington University
Michael S Stewart, Mitchell Technical Services Inc.
Miranda Hamrick, Burns & McDonnell
Mitchell Pavao-Zuckerman, University of Maryland
Rick Jolley, Spartanburg Water
Robert Delgado, Inland Empire Utilities Agency
Rucha Shah, Arcadis US Inc.
Sarah Beth Cook, The Thrasher Group
Seth N. Luma, Hampton Roads Sanitation District
Spencer L. Parkinson, South Valley Water Reclamation Facility
Steven Buday, Plymouth Technology
Steven Jarvis, McCarthy Building Companies Inc.
Suzanne Lindblom, Mobile Area Water and Sewer System
Wes Cardwell, Garver
William F. Schanen V, Rapid Radicals Technology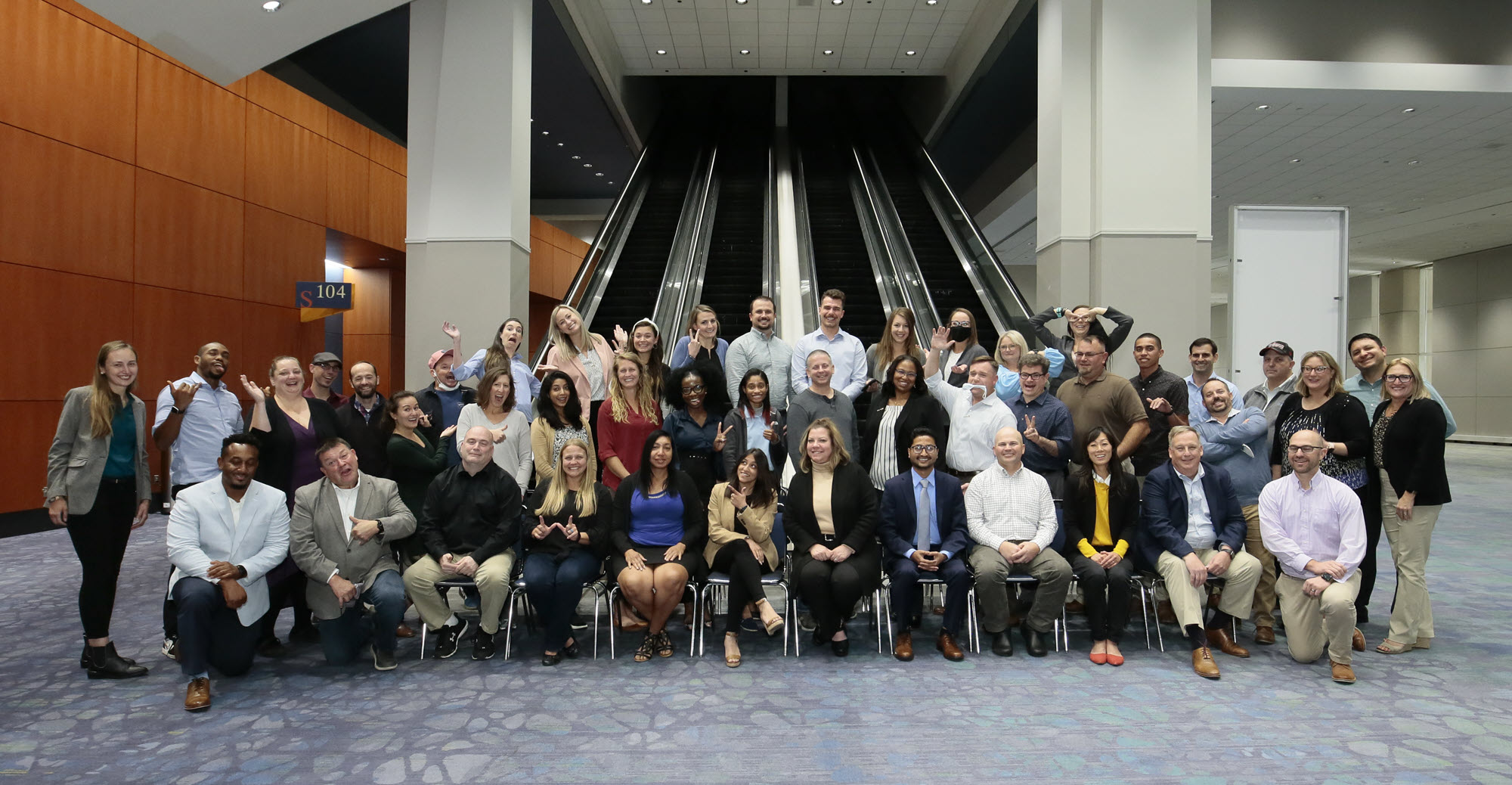 The application period for the 2022 Water Leadership Institute will open November 1. To get more information about the program, visit the program website.
---
WLI Change Leadership Series
As part of their final project, this group developed a YouTube series focusing on different aspects of Change Leadership in the water sector. Created in TED-Talk style, these 18 videos to provide insights into nine topics.
In November, they will host three online Roundtables where you can join them for conversation on these topics.