For the second consecutive year, teams from Texas took first place in both divisions of the 31st annual Operations Challenge competition. TRA CReWSers of the Trinity River Authority in Dallas won Division 1, and Pooseidons of North Richland Hills Water placed first in Division 2. Both teams represent the Water Environment Association of Texas.
Members of TRA CReWSers are Jacob Burwell, Raudel Juarez, Mark Reeves, Quintin Winters and Steve Price is the coach. The members of Pooseidons are Justin Dean, Chris Dunlop, Bennie Frazier, Chris Legg and Robert Burgess is the coach.
One of the most anticipated events during WEFTEC, Operations Challenge is a unique and fast-paced test of the essential skills needed to operate and maintain wastewater treatment facilities, their collection systems, and laboratories—all vital to the protection of public health and the environment.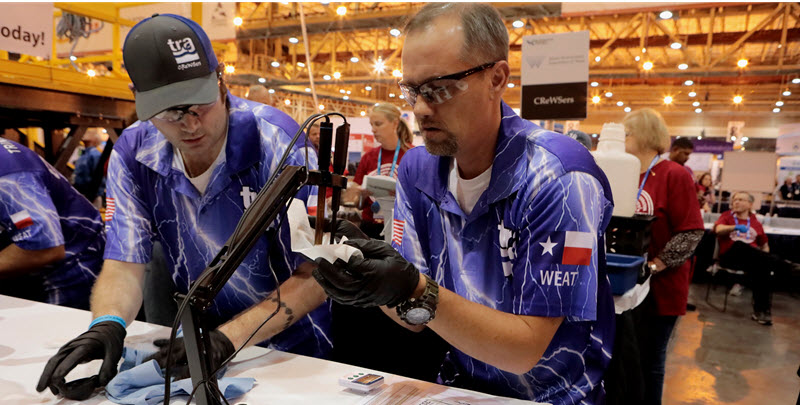 The TRA CReWSers from the Water Environment Assocation of Texas took home their 7th Division 1 first place finish. The team also earned second place in the Laboratory Event. (Photo by Michael Spring/Narragansett Bay Commission)
Get the full winners list and watch videos of the competition below.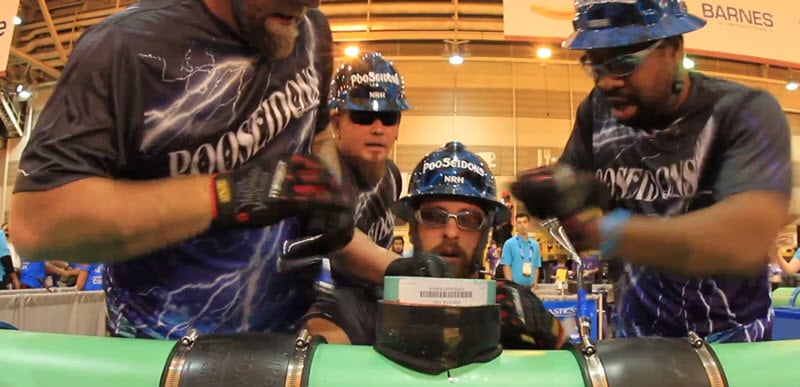 The Pooseidons from the Water Environment Assocication of Texas earned first place overall in Division 2. The team also earned first place in the Collection Systems Event. (Photo by Michael Spring/Narragansett Bay Commission)
•••
Full coverage of Operations Challenge will appear in the December 2018 issue of Water Environment & Technology magazine.
In the meantime, you can access the full coverage of every previous competition on the page dedicated to