Sponsored WEFTEC Product Launch presentations and Q&A sessions bring a new level of detail and technical specifications to exhibition programming.
Join us at the Technology Spotlight Theater (Booth 6139 – North Hall B)
Monday, October 2 | 12:45 - 1:15 p.m.

By capturing digital data through drones and sensors and applying machine learning for rapid processing, Sky Wave provides site analysis that's faster, safer, more robust, and more accurate.

Sky Wave will forever change the way environmental sites are assessed and analyzed. By leveraging drones, machine learning, and decades of environmental science, CDM Smith has built a better solution to the age-old challenges and costs of site monitoring. With Sky Wave, you'll gather vast quantities of data through patent-pending methods that enhance efficiency and accuracy. Rapid, accurate, AI-driven analysis will track environmental and surface changes. In other words, your site knowledge will go from analog to digital.

From coastal resilience and biodiversity monitoring to carbon capture and infrastructure development—there isn't an environmental site that Sky Wave can't handle. Through a seamless digital data pipeline, you'll be able to avoid safety hazards and reduce boots-on-the-ground work hours. Sky Wave slashes your costs and boosts your resources. With robust and defensible data, you'll gain satisfied regulators, delighted stakeholders, and awed grant funders. By spending less on field data collection teams, you'll have more money to put into the project itself. And with better and stronger analysis, you'll be en route to meeting and beating your environmental and compliance targets.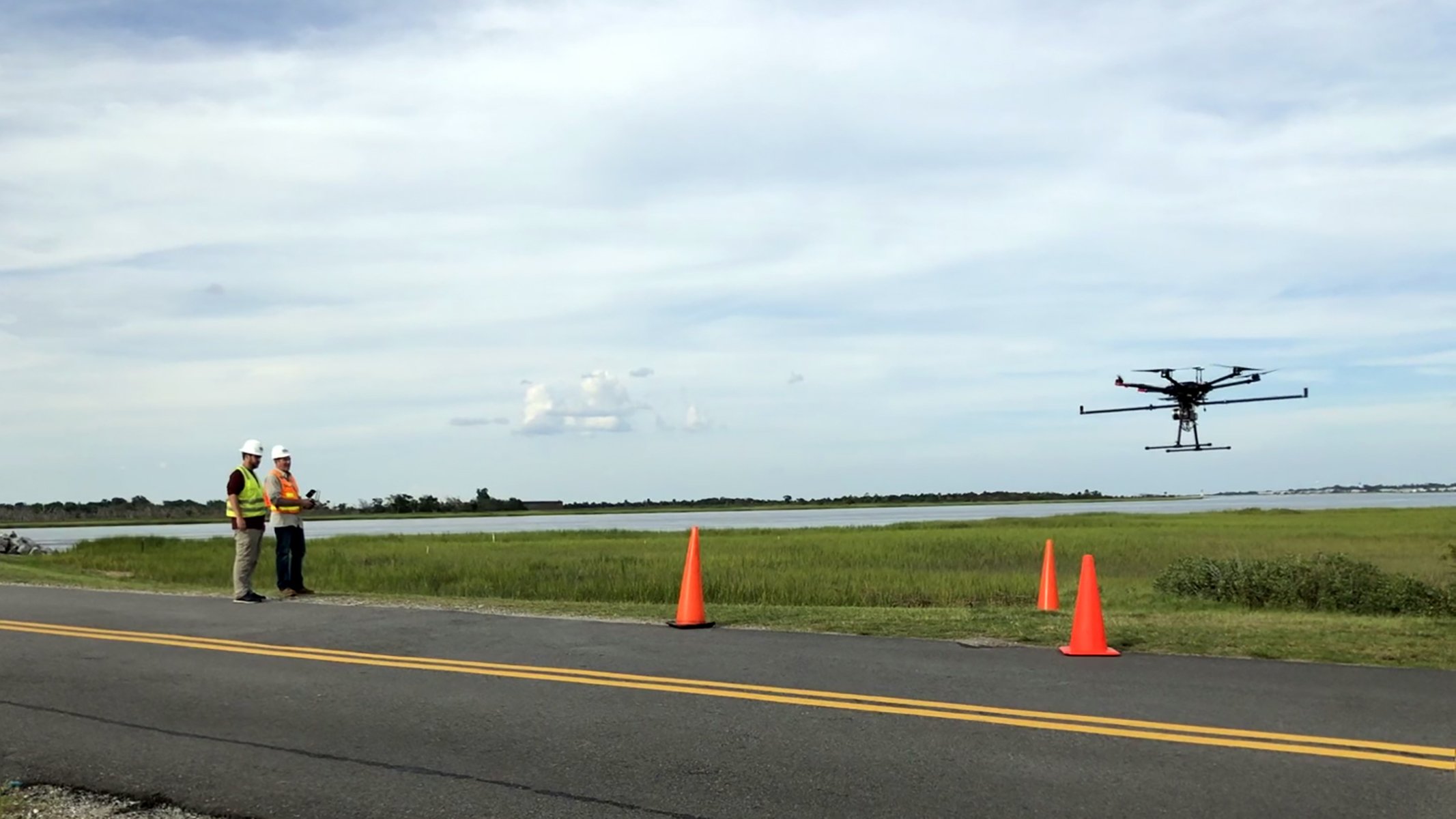 As we work together to achieve greater resilience and stronger sustainability through environmental, water resources, and infrastructure projects, Sky Wave is ready.
Come find us at WEFTEC at Booth #6842 in the Drone Pavilion, or contact our team today for more details at www.cdmsmith.com/skywave.