The documentary, "Brave Blue World," will make its in-person WEFTEC debut on Monday, October 18. Come to a screening of this documentary, which paints an optimistic picture of how humanity is adopting new technologies and innovations for a sustainable water future.
The Water Environment Federation (WEF; Alexandria, Va.) is a production partner for this film, which was initially released in 2019. "Brave Blue World" showcases how innovation and technology can solve water challenges and advance resource recovery around the planet.
The film spurs people to rethink the management of water by showing the positive changes underway and the potential for a sustainable water future. The circular economy, "one water," sanitation, and water reuse all are covered in stunning 4K resolution.

WEFTEC Screening
Paul O'Callaghan will welcome the audience to this special WEFTEC screening at 4 p.m. on Monday, October 18, at McCormick Place in Chicago. O'Callaghan is founder and CEO BlueTech Research (Cork, Ireland); he also served as executive producer and co-director of Brave Blue World.
Narrated by Liam Neeson, the documentary includes interviews with many water experts, as well as activists Matt Damon and Jaden Smith. It features compelling stories, beautiful scenery, and examples of novel ways of tackling water problems from across five continents. The film explores developments in areas such as water reuse, nutrient recovery, energy generation, decentralized treatment, and the digitalization of water.
Brave Blue World was produced by the Brave Blue World Foundation, in association with its production partners that in addition to WEF include SUEZ Water Technologies & Solutions, DuPont Water Solutions, Xylem, L'Oreal, Aqualia, and the Dutch Water Alliance.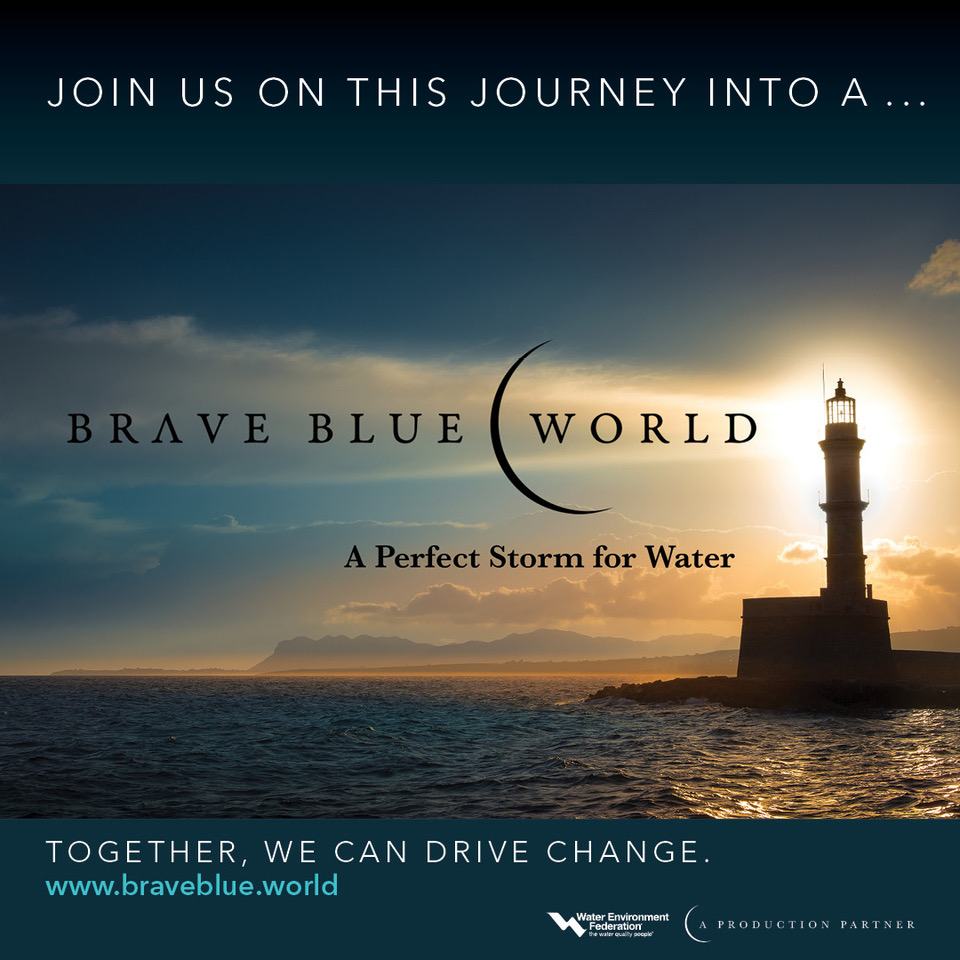 "Brave Blue World" premiered on Netflix in October 2020. This made the film, now subtitled in 29 languages, is available to an audience of 193 million worldwide Netflix subscribers.