The December 2020 issue of Water Environment & Technology (WE&T) magazine, the official magazine of WEFTEC, contains a recap of what happened during WEFTEC Connect.
Find out the main themes and trends that emerged as operators, engineers, manufacturers, regulators, scientists, students, educators, and officials from all over the globe connected online to discover, learn, listen, and connect about all aspects of the water sector.
The technical program included more than 400 presentations on topics covering all aspects of wastewater treatment, drinking water, collections systems, reuse, stormwater, industrial treatment, water analysis, utility management, and more.
WEFTEC Connect also offered the Exhibitor Showcase with 284 companies that adapted to re-invent the exhibition experience. These showcases remain available for those who registered to find the resources, multimedia, and contact information for these equipment and service providers.
From the Opening General Session, titled Clarity Through Crisis, throughout the week to the Closing Session, titled Leaning Into the Curve, water sector professionals explored how current pressures are affecting them and what resources can help them get the job done and thrive. Technical sessions dived deep into the science and policies that come together to define how the water sector works, and Exhibitor Demonstrations provided updates and information on the latest tools and solutions that exist or are emerging.
While there is far too much to provide a report on everything, a handful of topics arose throughout discussions and topics all week. WEFTEC Connect provided a lot of information and content around coping with coronavirus concerns and issues, sustaining and enriching the water sector workforce, and managing per- and polyfluoroalkyl substances (PFAS). This section provides a brief report on the scope and type of information shared on these topics.
And don't forget, those who registered still have access to nearly all the educational content, as well as the Exhibitor Showcase, for an entire year. The phrase we have used to describe it is "five days together, on demand learning for one year."
If you registered, make sure to take advantage of these benefits at weftecconnect.org.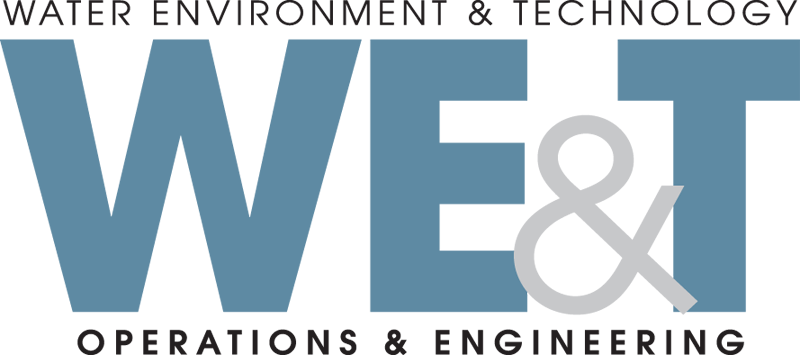 The WEFTEC® Report
These preview links will enable you to read a few articles in the WEFTEC® Report section in the December 2020 issues of Water Environment & Technology magazine.
Pandemic Safety
and Strategy Shine
WEF members get full access to all articles and back issues of Water Environment & Technology.