As elite teams of water professionals wrap up their final practice sessions before convening at WEFTEC 2019 for the 32nd annual Operations Challenge competition, the stage is set for the most action-packed test of professional skills in the competition's history.
Forty-six teams – an Operations Challenge record – will meet in Chicago to test their mettle during five events that mimic water professionals' real-world job responsibilities.
Competitors must work together to
perform maintenance on simulated collection systems and other equipment,
demonstrate their familiarity with laboratory procedures,
bring an impaired pump station back to working condition,
answer process control questions and successfully troubleshoot problems in a water resource recovery facility simulation, and
rescue a co-worker (represented by a mannequin) from the bottom of a manhole.
Winners are determined by a weighted point system for the five events. Each team races against the clock to complete each event faster than their opponents.
Each team is sponsored by a WEF Member Association or recognized Operator Association (links below). Operations Challenge 2019 welcomes the following teams:
British Columbia (Canada) Water & Waste Association
Water Environment Association of Ontario (Canada)
Ashbridges High Levels
Sludge Hogs
Sludgehammers
California Water Environment Association
LA Wrecking Crew
Technicians
Florida Water Environment Association
Fecal Matters
Positive Influents
Indiana Water Environment Association
Louisiana Water Environment Association
Predaturds
Women of Wastewater
New Jersey Water Environment Association
New York Water Environment Association
Brown Tide
Rockaway Sludge Hustlers
Watershed Warriors
Ohio Water Environment Association
Columbus Outfalls
Dirty Deeds
Pennsylvania Water Environment Assocation
Deuce Busters
Motley CReW
Water Environment Association of South Carolina
50 Shades of Grey Water
Controlled Chaos
Lethal Concentration
Water Environment Association of Texas
Aqua Techs
Drip Squad
Pooseidons
North Texas Rangers
TRA CReWSers
Waste Warriors
Water Environment Association of Utah
Wasatch All-Stars
Wasted Gas
Virginia Water Environment Association
Blue Ridge Brawlers
Team HRSD
New England Water Environment Association
(Connecticut, Maine, Massachusetts, New Hampshire, Rhode Island, and Vermont)
Force Maine
Franken Foggers
Ocean State Alliance
Rocky Mountain Water Environment Association
(Colorado, New Mexico, and Wyoming)
Double Duty
Elevated Ops
Sewerside Squad
Pacific Northwest Clean Water Association
(Idaho, Oregon, and Washington)
Central States Water Environment Association
(Illinois, Minnesota, and Wisconsin)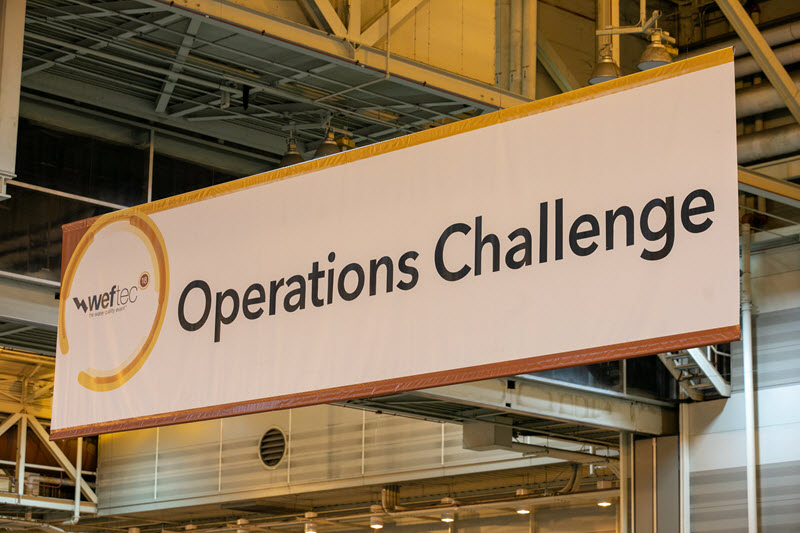 Operations Challenge will take place at
Booth 7007 in North Hall B at McCormick Place.
•••
Laboratory and Process Control events
Mon., Sept. 23; 9:30 a.m. to 4:30 p.m.
•••
Collection Systems, KSB Maintenance, and Safety events

Tues., Sept. 24; 9:00 a.m. to 4:30 p.m.
•••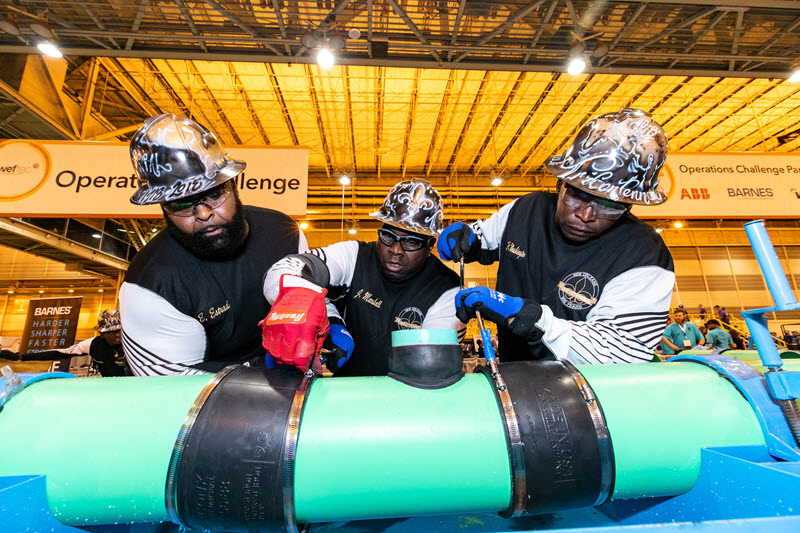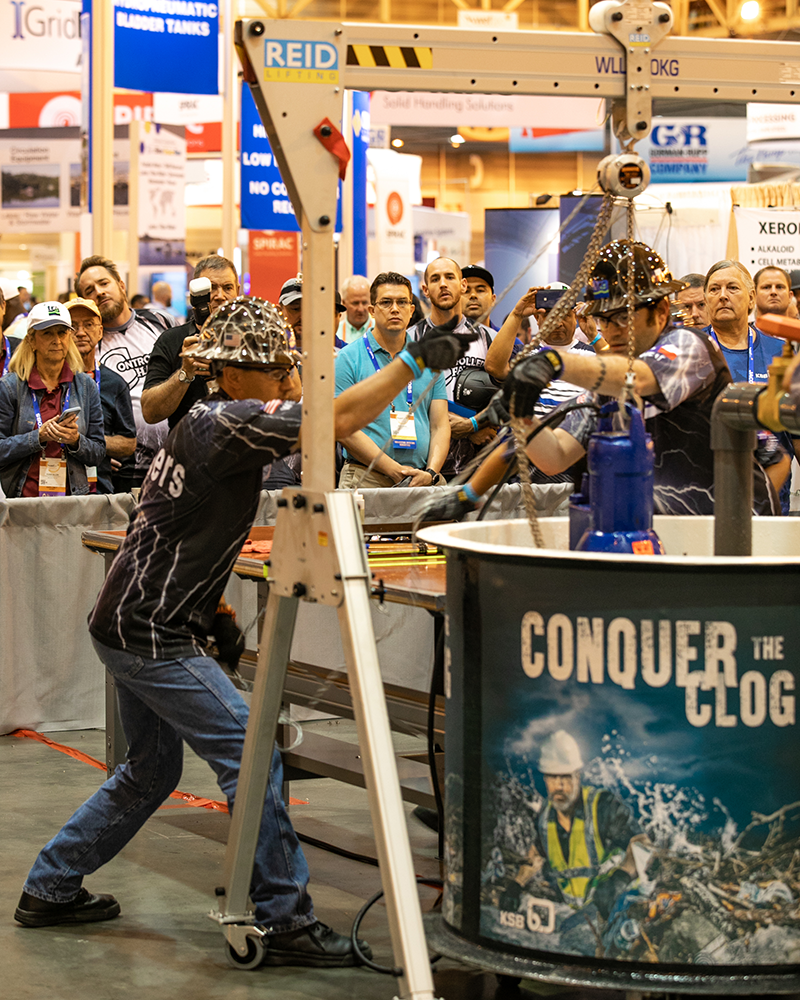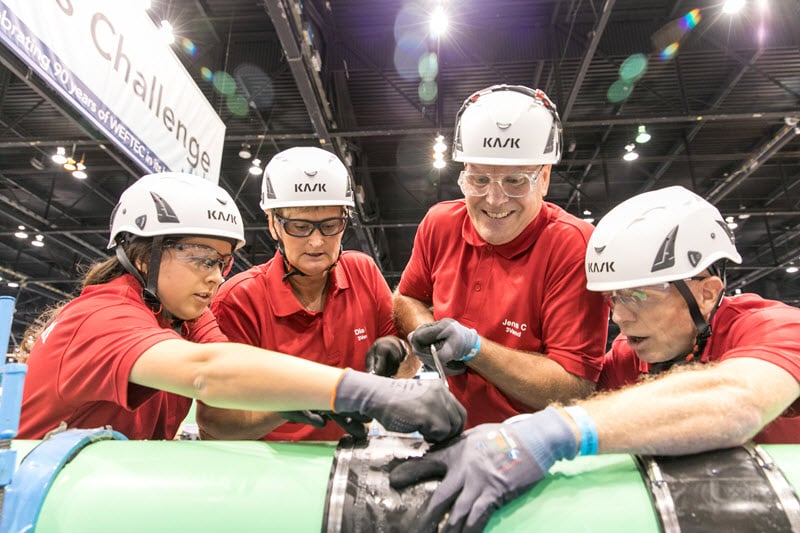 Want more Operations Challenge coverage? Check out the archive of every Operations Challenge competition.