Sponsored WEFTEC Product Launch presentations and Q&A sessions bring a new level of detail and technical specifications to exhibition programming.
Join us at the Technology Spotlight Theater (Booth 6139 – North Hall B)
Monday, October 2 | 9:45 - 10:30 a.m.

Initiating the plan to take control of wastewater equipment manufacturing processes is an enormous undertaking. It requires strategic planning and a wide-ranging array of resources. The immediate and tangible benefits, along with the Build America/Buy America Act, make this tremendous effort worthwhile.
HUBER Technology is a well-known global leader in the delivery of wastewater solutions. For many years, the Berching, Germany factory manufactured locally and managed the worldwide distribution of high-quality stainless steel products. As the organization flourished, it was recognized that manufacturing needed to be decentralized. In 2018, HUBER purchased a twenty-three-acre site in Denver, NC. A state-of-the-art office and manufacturing complex was built to serve the US and Canada regions. Since the operation began, the facility has manufactured many popular mechanical screens and screening handling products and gained sufficient space to stock all common spare parts.
Accelerated by the pandemic and the supply chain issues that COVID-19 introduced, HUBER embarked on an ambitious "Phase II" directive in the summer of 2022. The "Phase II" expansion is going to triple the manufacturing space and allow for complete manufacturing and full service of all HUBER products for the U.S. and Canadian markets. HUBER is world-renowned for its special treatment applied to stainless steel, and the expansion will also include a dedicated pickling building, making it one of the largest and most advanced metal pickling facilities in North America. The company is on schedule to start full production in January 2024.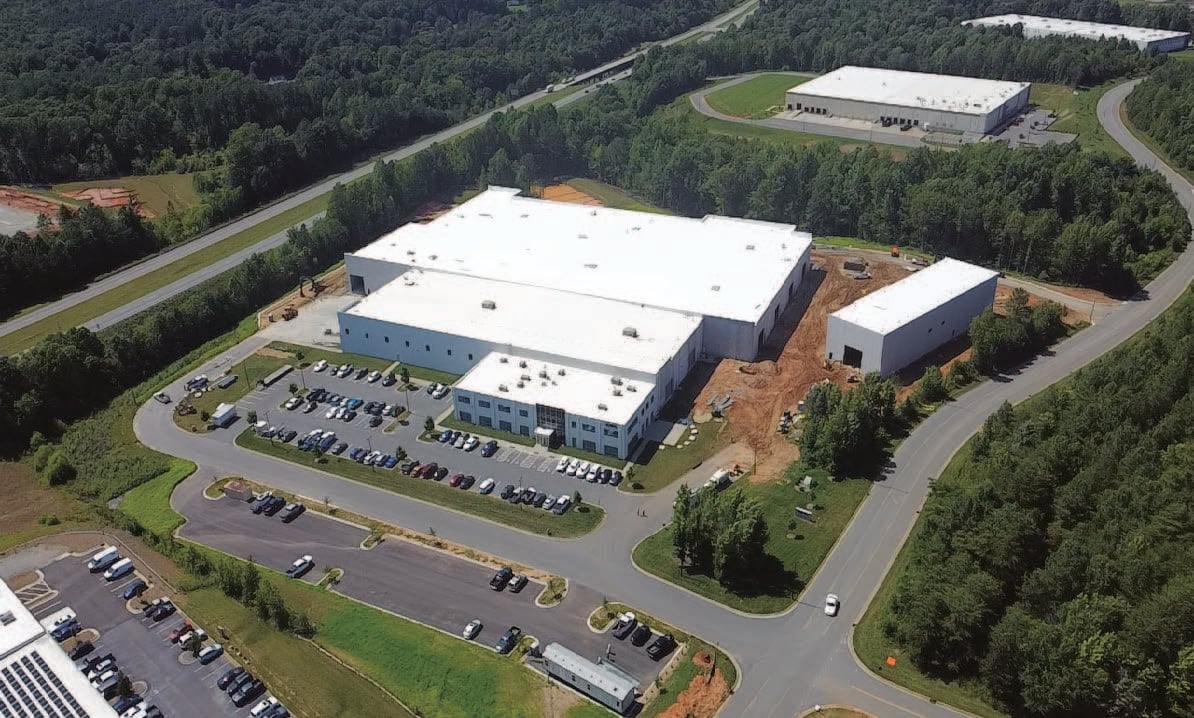 HUBER Factory Expansion 66,000 to 205,783 ft2 in four halls consisting of
Material Handling
Laser Cutting
Machining
Welding, Fabrication & Assembly
The expansion also includes a standalone 16,000 ft2 Pickling Facility.