Connect with colleagues, clients, and exhibitors during this conference-wide reception in the Exhibition. All registrants are invited to attend.
WEF and our sponsors are so happy to be back together that we are providing everyone at WEFTEC a place to gather, catch up, and make new connections. On Tuesday, Oct. 19, from 5:30 to 6:30, all registrants are welcome to come together in the Exhibition to socialize and connect.
Everyone gets two complimentary drink tickets included with your registration. These tickets — attached to your name badge — are redeemable at bars placed throughout the exhibition.


Find Your Community
We also will have designation Meet-Up areas located throughout the exhibition. These spots are designed to help you find and join your friends, allies, and community of practice who share your interests.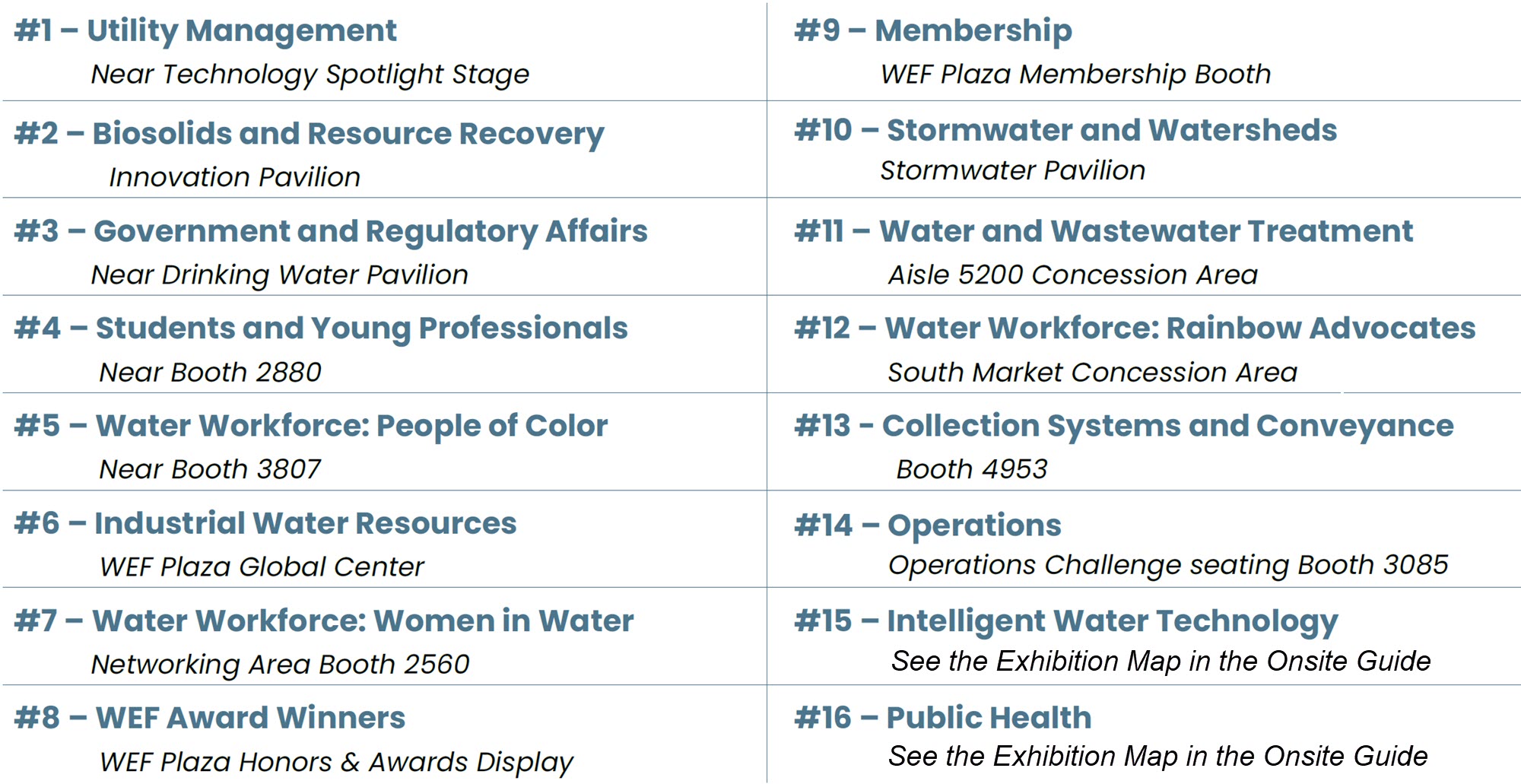 Click to view in Onsite Guide