The WEF Students and Young Professionals Committee welcomed 22 schools representing 20 Member Associations and 3 countries to the Student Design Competition on Sunday, Sept. 30, 2018.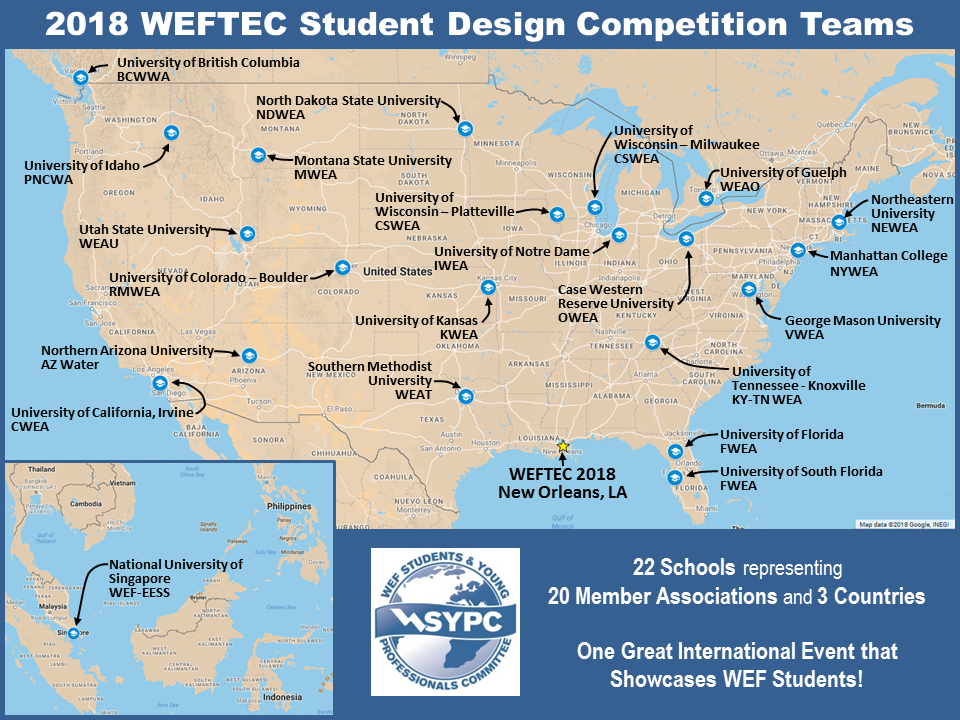 The event promotes real-world design experience for students pursuing education or careers in water and wastewater engineering and science. Student teams or individuals prepared a design to help solve a water quality issue and presented their project to a panel of judges.
The competition tasks students to prepare and present a design that helps solve a water quality issue. Teams evaluate alternative ideas, perform calculations, and recommend solutions in the form of an engineering report and presentation. WEF hosts two different competitions at WEFTEC: Wastewater Design and Environmental Design.
See the winners and video of the event below.