Operations Challenge — the annual skills-based competition between teams of the world's most elite wastewater professionals — will adapt to a fully virtual format for 2020. The competition will be available via WEFTEC Connect with competitors live streaming their performances. However, despite the distance, Operations Challenge 2020 will not compromise on the camaraderie and excellence that define this can't-miss WEFTEC mainstay.
"Although we may be unable to meet in New Orleans this year, WEF's Operations Challenge Committee felt it would not be WEFTEC without offering the industry's most talented and dedicated operations professionals the chance to show off their skills," said Steve Harrison, WEF Senior Manager of Operator Programs. "This year's Operations Challenge will entail new obstacles for everyone, but we are glad to see that teams, judges, and equipment providers are rising to the occasion."
The remote version of Operations Challenge will involve three public video streams accessible by spectators, each featuring a team completing one of the competition's events in real-time. The competition will consist of abridged versions of three events: Process Control, Laboratory, and Collections Systems. (The equipment and complexity of the Safety and KSB Maintenance events make them impossible to replicate effectively online.)
For each of these events, only two members of each team will participate at a time. Competitors will provide at least two video perspectives as they complete each event, enabling spectators and judges to experience the wastewater operations community's best talent through their screens as clearly as in person. Pairs of judges, who are Operations Challenge volunteers, will watch the livestreams closely and calculate scores using a system consistent with previous competitions.

New Divisions
Additionally, this year's competition will include four divisions — instead of two — to help welcome new competitors and encourage past competitors to return. Division 1 teams can have up to four members, one must have competed before, and all members must compete in at least one of the two-person events. Division 2 is for two-member teams and one member must have competed before. Division 3 is for two-member teams who have never competed before. Division 4, the Masters Division, is two-member teams of water pros who each have more than 20 years' experience but who have not competed in Operations Challenge for at least 5 years.

Tutorial Videos
The Operations Challenge community will also make efforts to spread the word about the value of the competition and inspire future competitors. Event coordinators will create one-hour tutorial videos for each of the competition's typical five events. The videos, each featuring an Operations Challenge team, will review each event's formats and procedures, the technical concepts at play behind each operation, and the finer details of how each piece of competition equipment functions.
For the 2020 competition, all teams will complete the Process Control event simultaneously on Monday, October 5. They will compete in the Laboratory and Collections Systems events at pre-scheduled times over the following days, culminating in an awards-ceremony webinar on the evening of Thursday, October 8.
More Information
The Operations Challenge page includes more details on divisions, schedules, and registration as well as details on the past 32 years of the competition.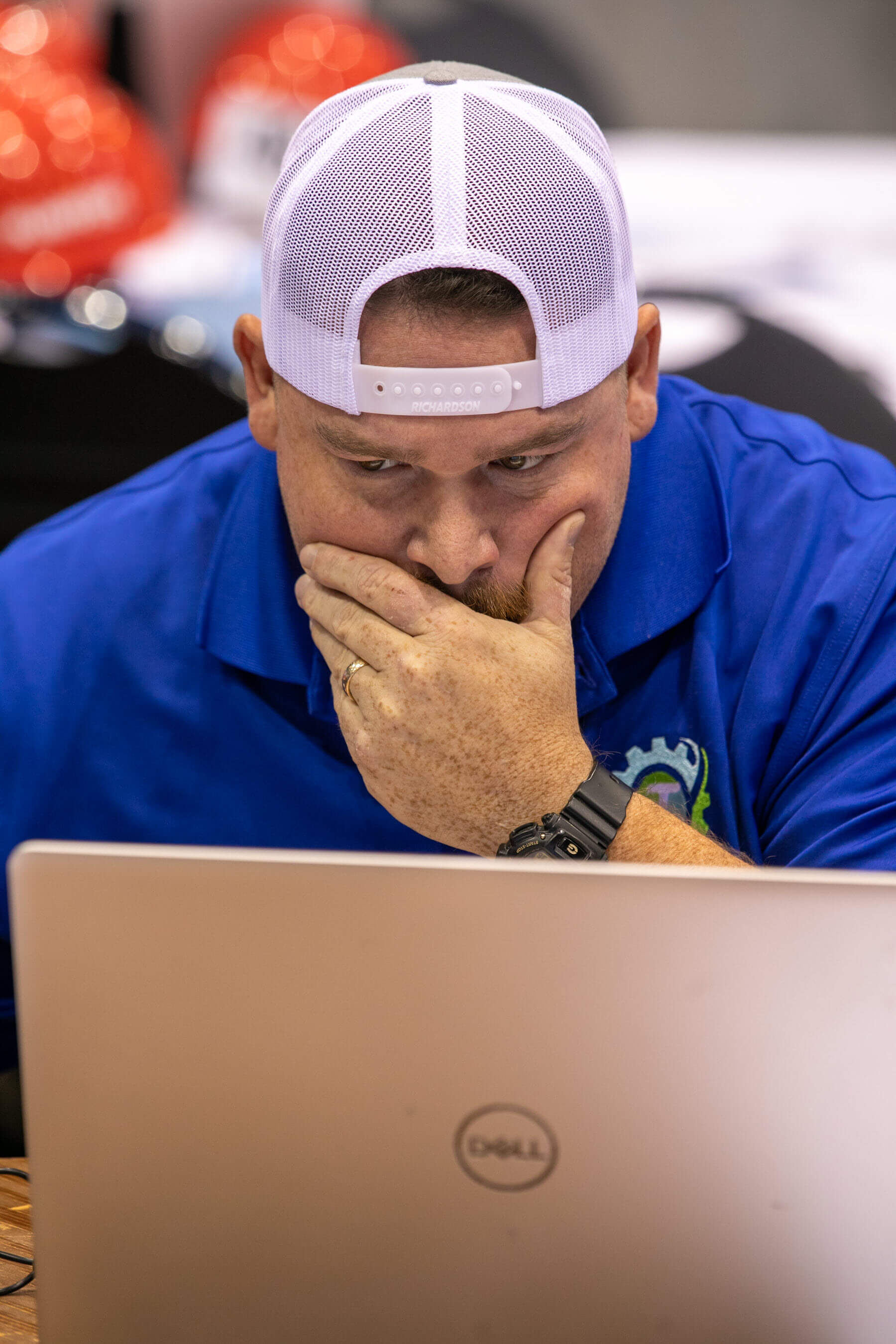 Coinciding with WEFTEC Connect, Operations Challenge 2020 will take on a remote format. Teams of two will compete in abridged versions of the Process Control, Laboratory, and Collections Systems events beginning Monday, Oct. 5. Image courtesy of Kieffer Photography