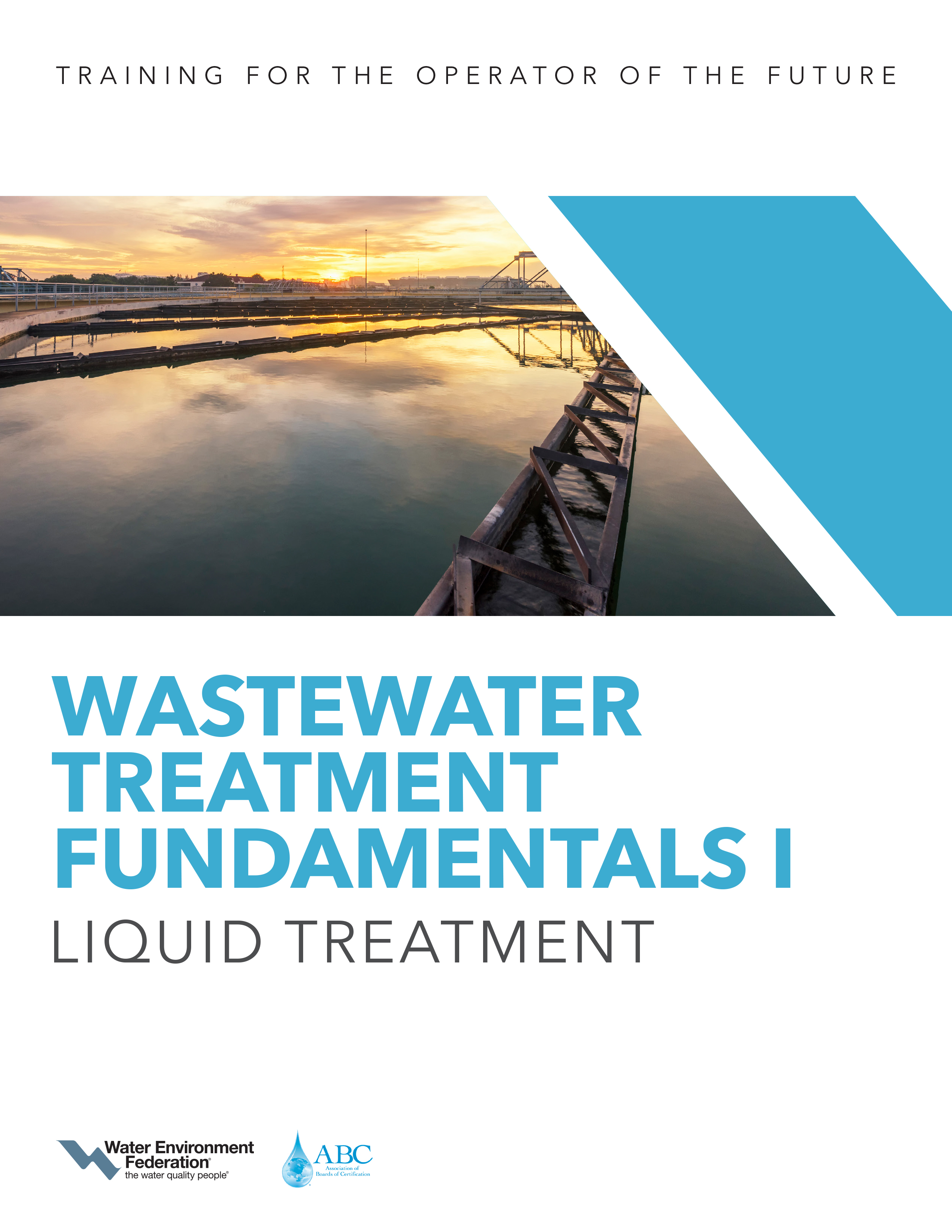 The first offering in WEF's new line of training for the operator of the future, Wastewater Treatment Fundamentals, is on display and available for purchase in the Bookstore at WEFTEC in Hall G.
Wastewater Treatment Fundamentals I: Liquid Treatment is available as a print manual or as an online course + manual to address different learning styles.
These peer-reviewed resources will help operators prepare for the first three levels of certification examinations and qualify for continuing education credits. They represent the expertise of hundreds of water quality professionals and align with updated Need-to-Know Criteria from the Association of Boards of Certification. The manuals are based on WEFs extensive existing resource collection, including Operation of Water Resource Recovery Facilities, MOP 11.
Two more products in this line will debut in 2019: A trainers' kit for Wastewater Treatment Fundamentals I: Liquid Treatment as well as Wastewater Treatment Fundamentals II: Solids Handling and Support Systems.